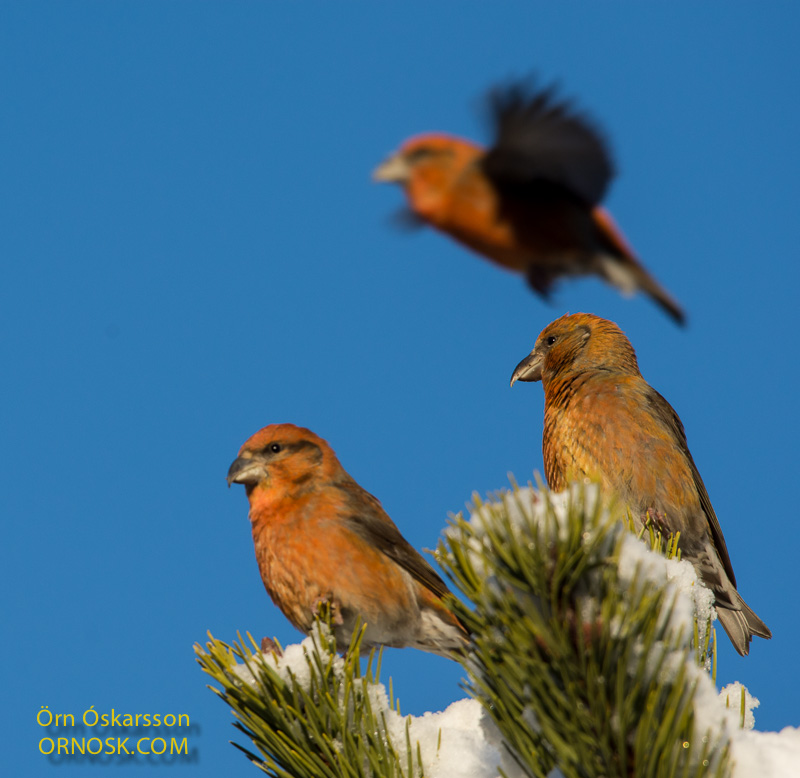 In the end of January and in February the male Common Crossbills become quite noticeable in the tops of the Lodgepole Pine forests (Pinus contorta) in Grímsnes area, South Iceland. They sing and try to catch the attention of the females.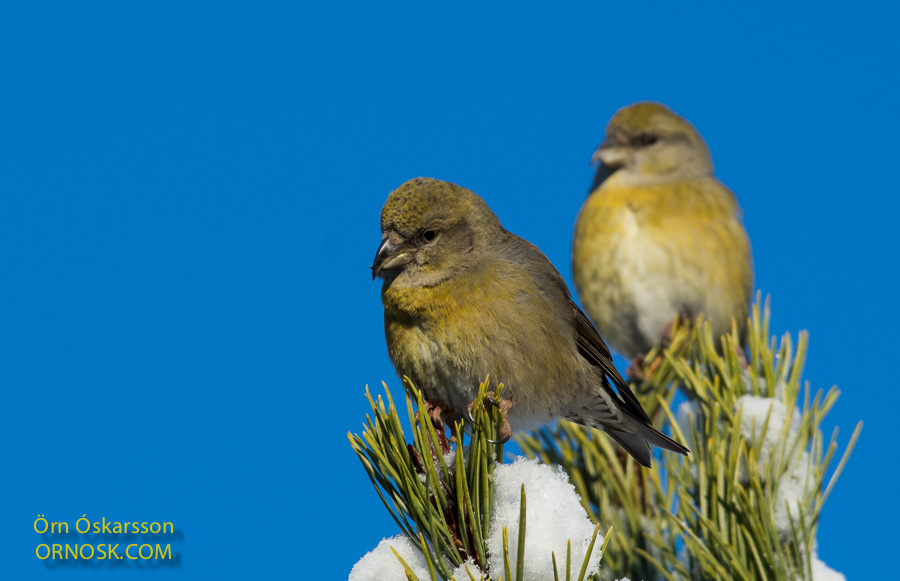 Although it is still mid winter in Iceland they have obviously started courtship. Some seem now already paired and are feeding their spouses which is a sign that the nesting period is not far away.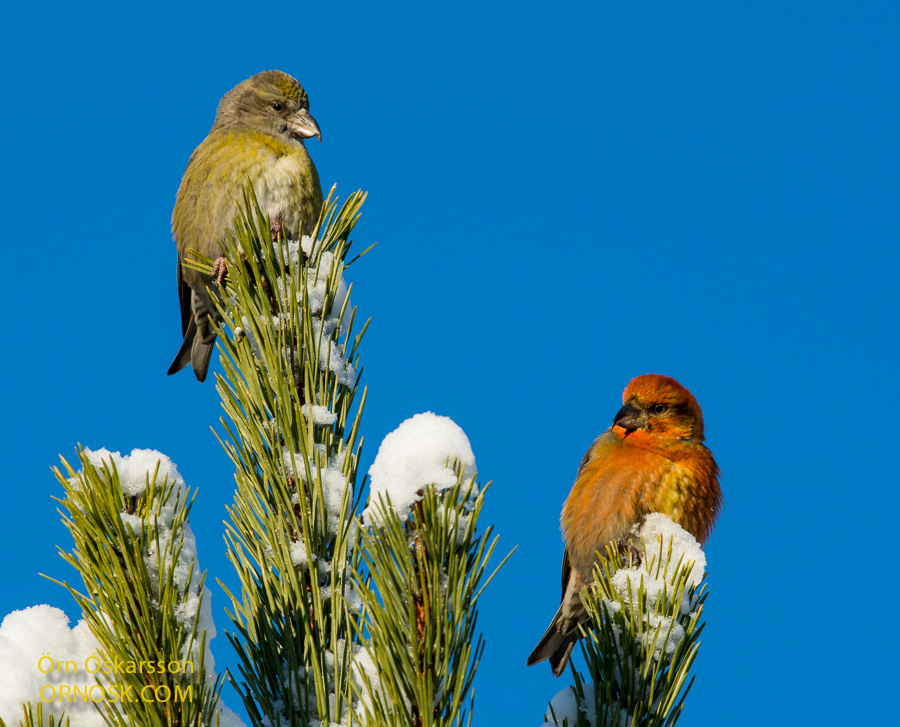 The cones and seeds of the Lodgepole Pine are now becoming ripe and that seems to be the indicator that tells the birds that it is time for mating.