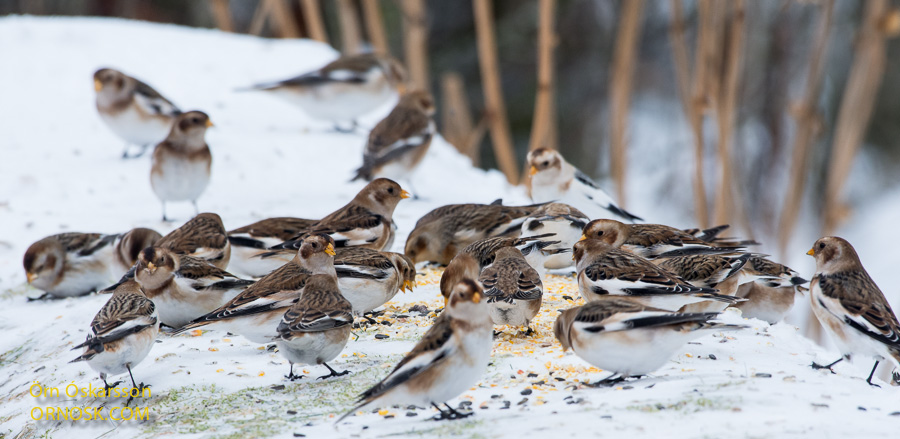 Snow Buntings have frequented Icelandic gardens all over the country this winter. In the past few weeks they have been seen in huge flocks and we counted 400 birds here in our garden in Selfoss. Last year, however, we didn't see any Snow Buntings here.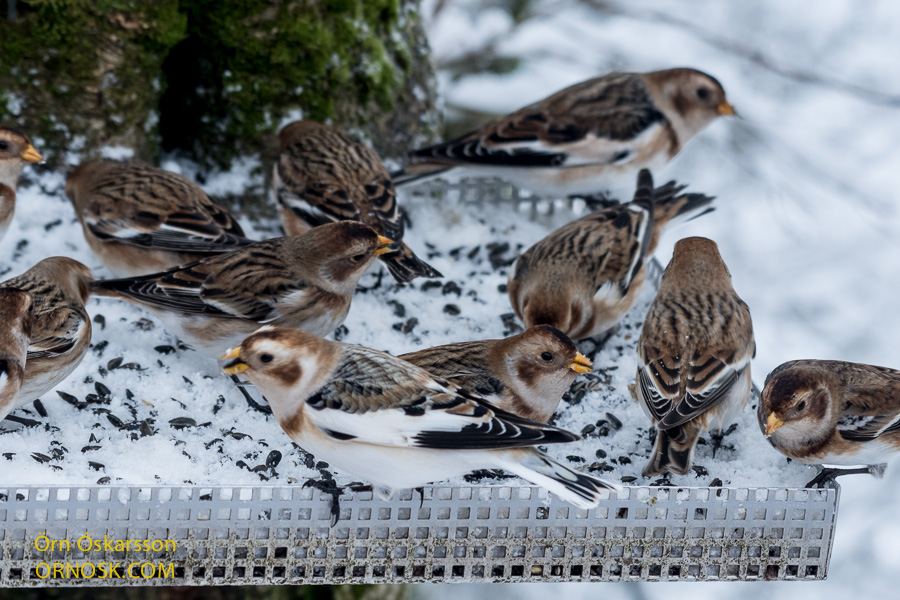 This winter has been harsher than in previous years, with long lasting frost and snow. In the last century The Snow Bunting was the typical Icelandic winter bird and usually the only bird to be seen in winter along with the Raven. In the last few decades there has been a change and the Snow Bunting has been seen more rarely in Icelandic gardens.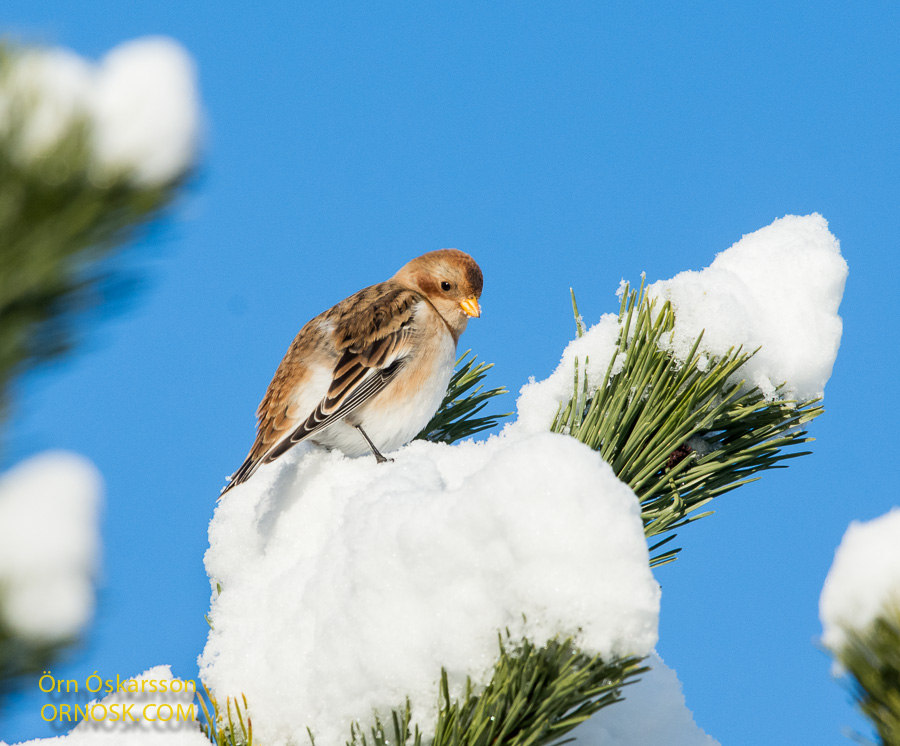 The reasons for this change are not certain and people speculate whether this is due to a decrease in the stock. However, an increase in corn production in agricultural could be reducing the Snow Buntings need to come into gardens for feed, at least when snows do not cover the fields.