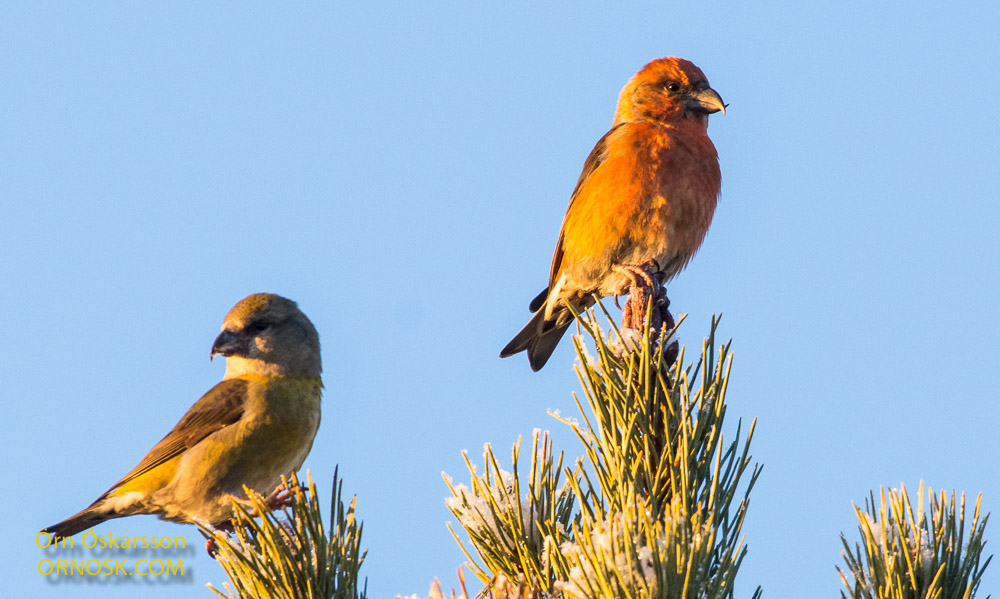 There are a lot of Common Crossbills in spruce and pine forests now but these settlers seem to thrive well in Iceland and have become part of the Icelandic fauna.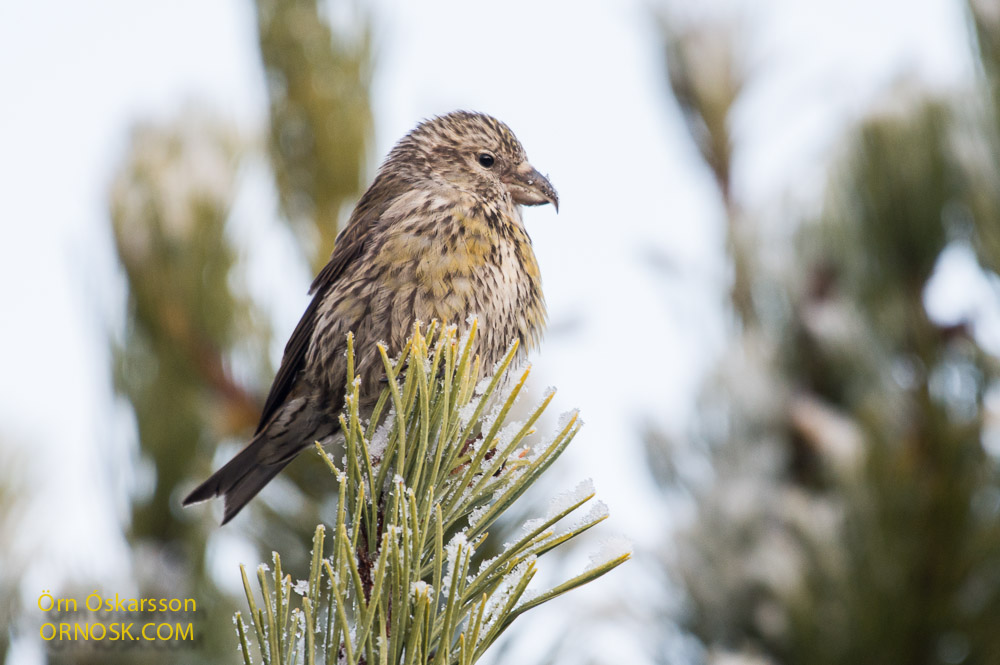 Cones are in abundance and the Crossbills are therefore well fed. They have been breeding since autumn and even now in December we have seen young chicks, although February is the month you would expect them to start breeding.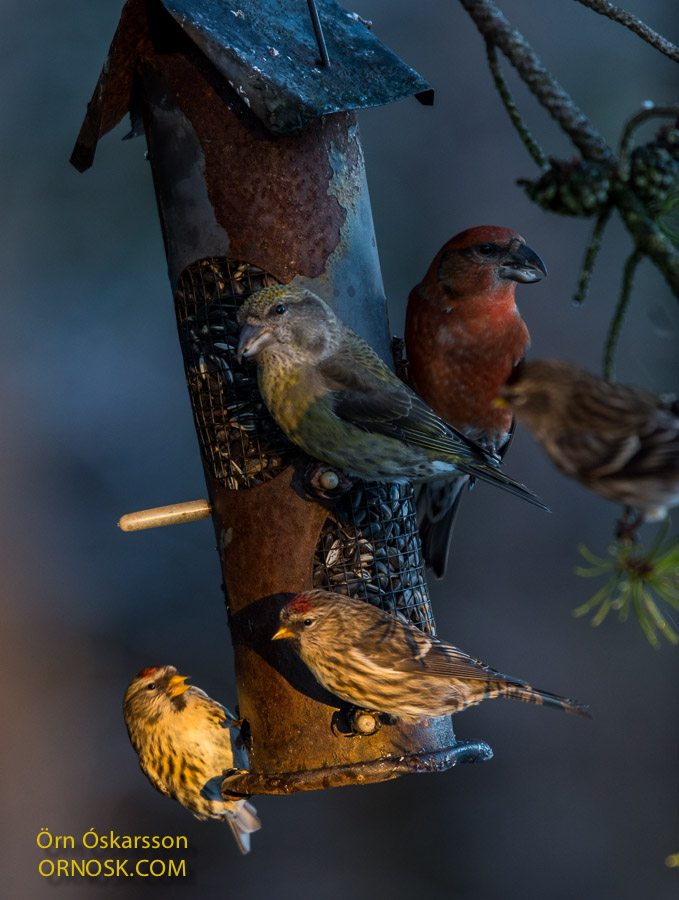 Chicks from the autumn are now feeding on their own but we still get them here in the garden where they can indulge themselves on sunflower seeds. The photos are from  last week in Grímsnes, South Iceland.