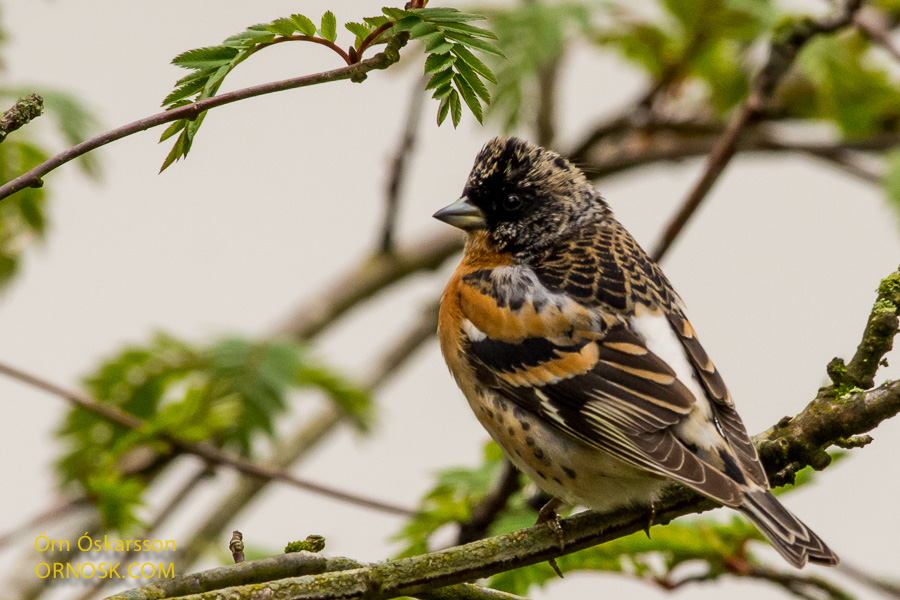 The Brambling is an annual vagrant in Iceland. Reportedly there are quite a few in Iceland now, scattered around the country. There are some known cases of breeding in Iceland but not in the last few years. With so many Bramblings here now, one can not but hope.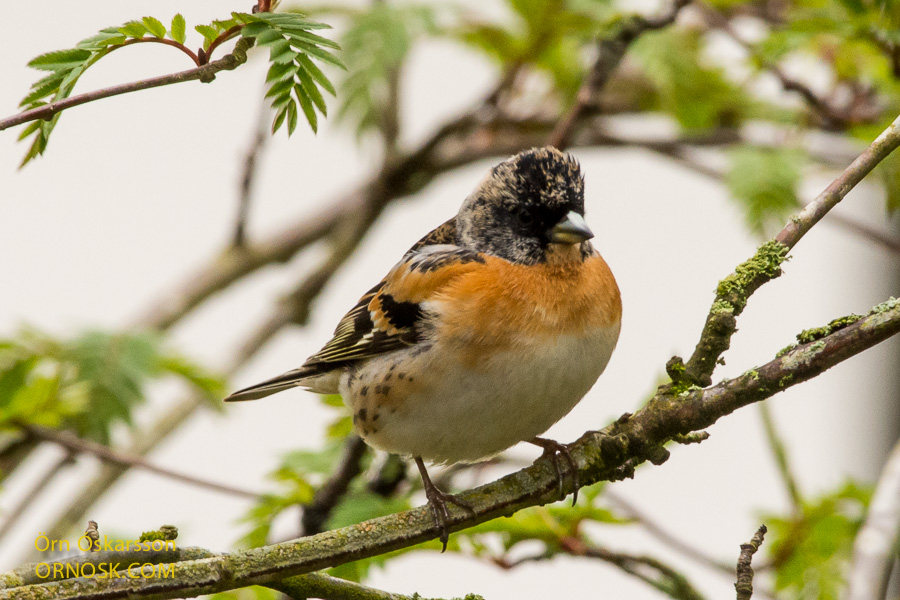 This male Brambling was in our neighbourhood for a week. It sang day and night but there were no females around. It probably went on its way in search of a spouse for the summer.
For photos of a female Brambling click here.