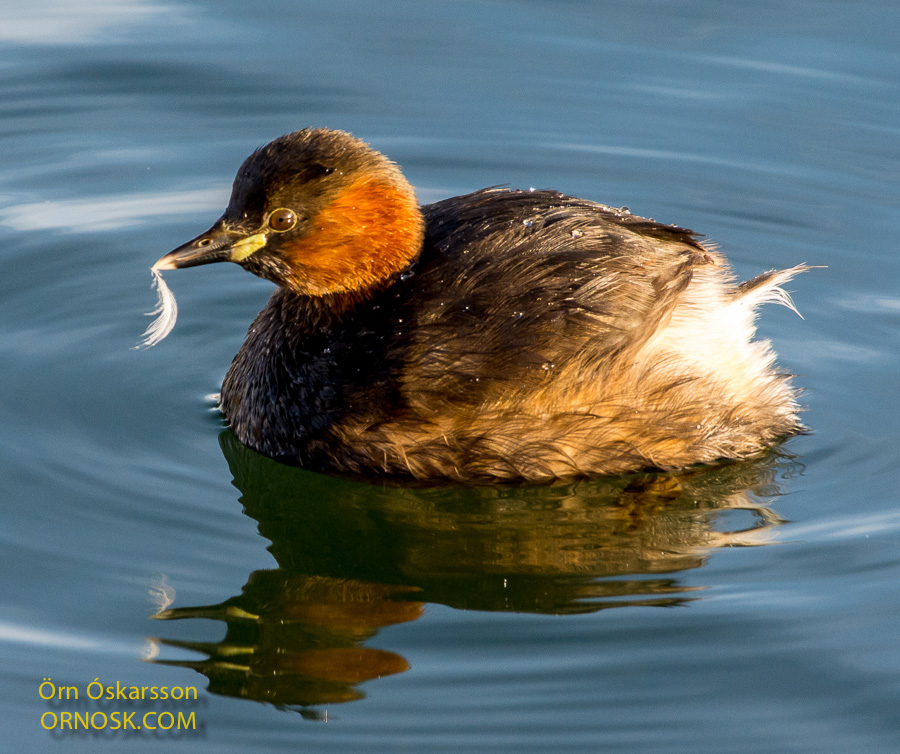 The Little Grebe was still on Sog River in South Iceland a few days ago. It has been there since the beginning of the year or even longer. This little creature has now changed into its summer plumage and has probably started thinking about travelling to a breeding place somewhere in Europe. This vagrant has no chance of finding a mate in Iceland, that is for sure.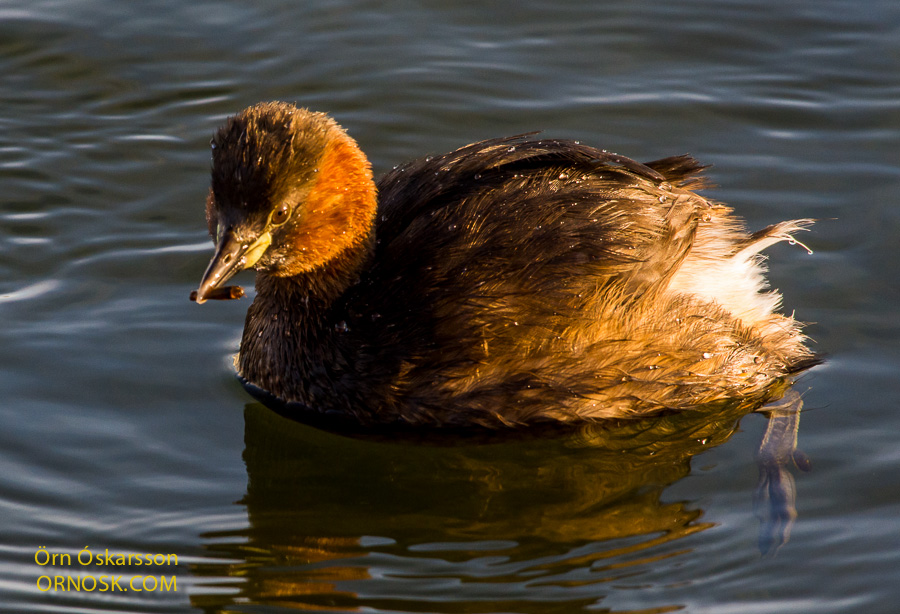 In the winter months the Little Grebe has mostly dived for sticklebacks but lately it has been seen with larva in its beak, mostly Trichoptera sp larve.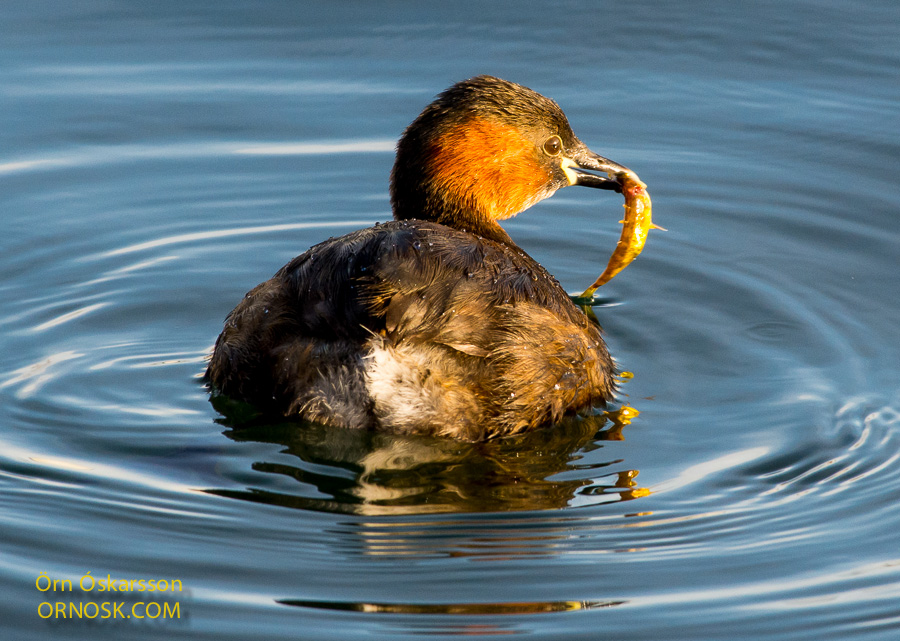 This wonderful little bird has been a treat for Icelandic birders, as well as tourists. Hopefully it will stay into the spring and continue to  bring happiness to birders and passersby.