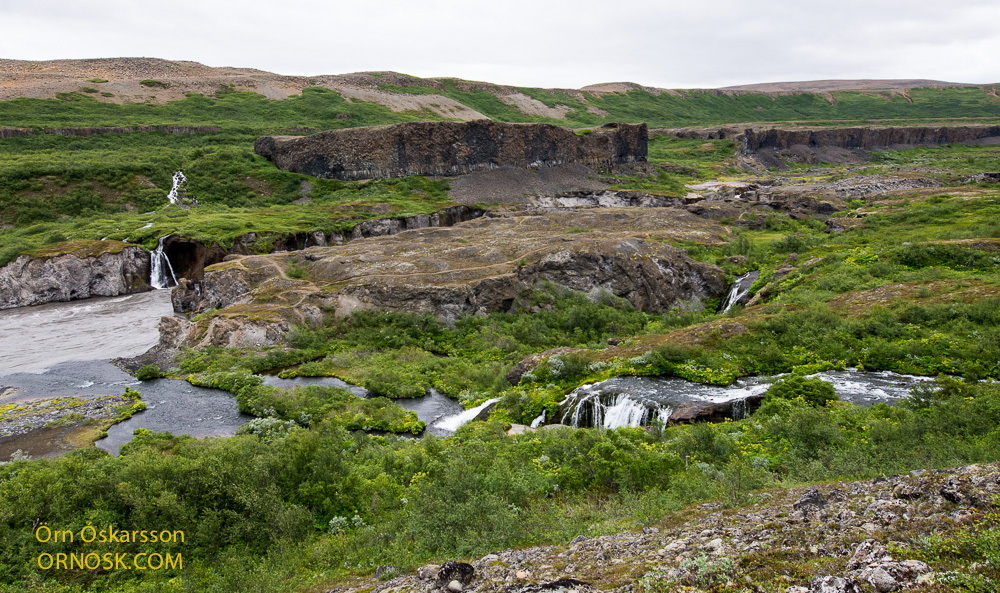 Hólmatungur is a beautiful area in Jökulsárgljúfur Canyon with lush green vegetation and spectacular rock formations. It is on the  hiking trail alongside River Jökulsá á Fjöllum, one of the most scenic hiking trails in Iceland.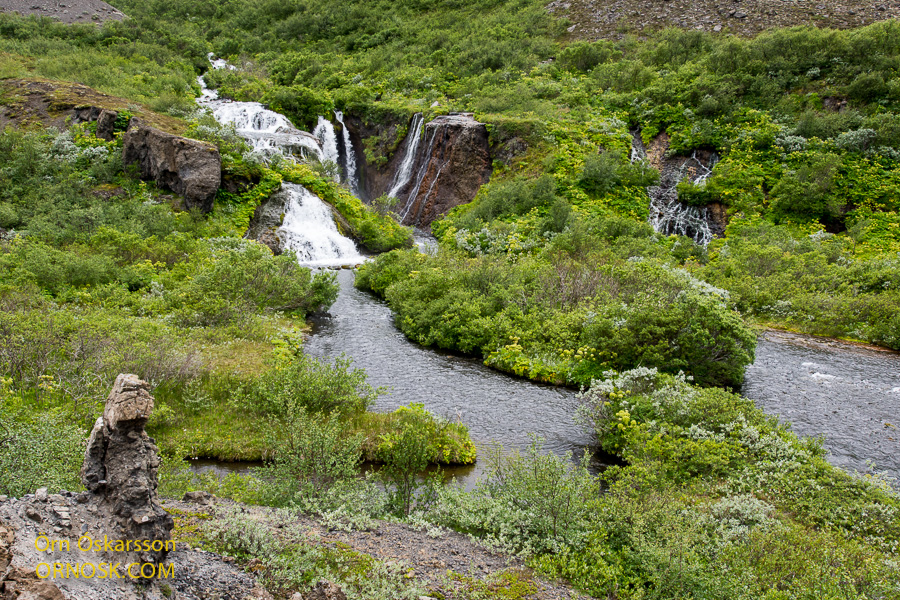 In Hólmatungur water bubbles up from the ground and falls down some ridges into River Jökla. It is an interesting area with some very special natural formations.
Hólmatungur is part of Jökulsárgljúfur Nationa Park.