Last weekend was the annual Winter Bird Count around the country. This time of year is considered ideal because all the migratory birds have by now flown to warmer climates leaving only the ones that will definitely stay and endure the Icelandic winter.
My area has for decades been the town of Selfoss and the area around it.  More or less the same route is taken every year and I look for birds in gardens and on and by the river.
I also have an area in Grímsnes, Nautavakir, which is about a quarter of an hours drive from Selfoss inland. In my observations I include both the river and the forrest nearest to the river. This year there was no snow, no ice on the river and the ground unfrozen.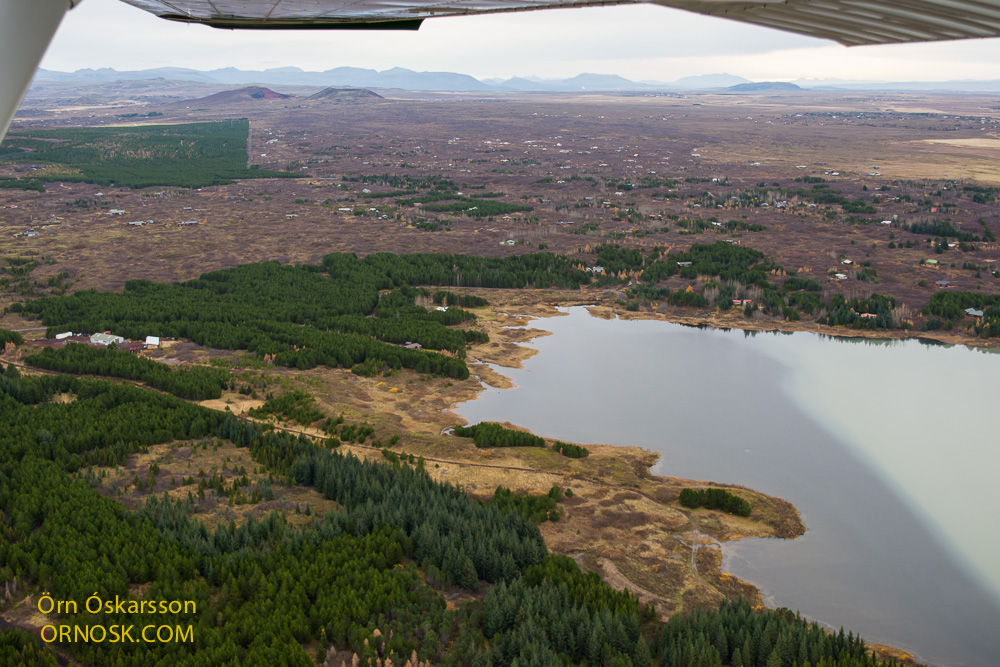 Conclusion:
Selfoss: Merlin 1, Iceland Gull 23, Blackbird 13, Redwing 4, Redpoll 242, Starling 242 and Raven 41.
Ölfusá River: Cormorant 1, Whooper Swan 11, Shelduck 2, Mallard 51, Teal 6, Tufted Duck 15, Barrows Goldeneye 1, Goosander16, Black-Headed Gull 2, Herring Gull 5, Great Blackback 8, Iceland Gull 134, Undentifide Gulls 20,
Nautavakir /Grímsnes: Mallard 15, Ptermigan 4, Goldcrest 12, Redpoll 2, Common Crossbill 2.