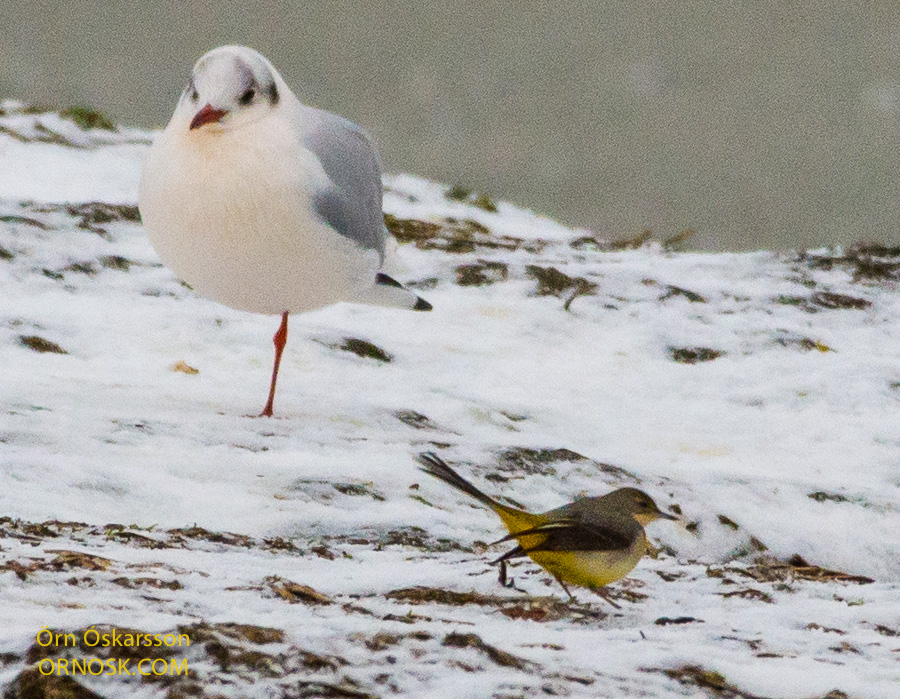 A Grey Wagtail has been spotted in downtown Reykjavík in the last two weeks. It has mostly been seen around the Pond.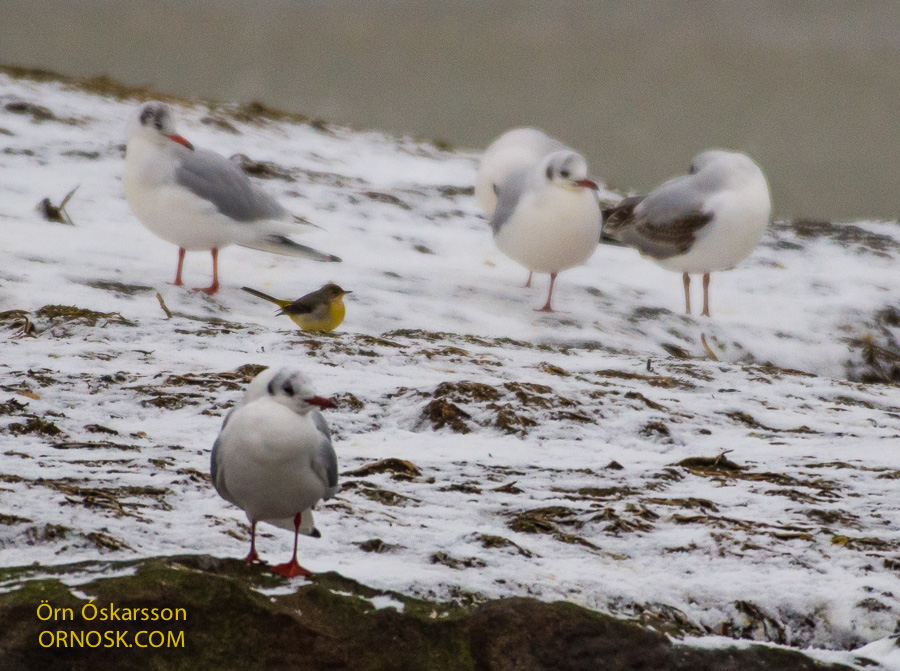 Grey Wagtails are rather uncommon in Iceland but they have been spotted here around 50 times.They are common breeding birds in West Europe to the east of Asia. Their winter grounds are in South Asia and Africa.
The photos are taken by the Pond in Reykjavík, on Friday, 6 January, (500 mm lens and 70-80% crop), from a distance of 70 m.  The birds on the photos are Black-headed gulls in winter plumage.