The Gannet is the largest seabird in the North Atlantic. Gannets eat fish and flocks of them can be seen plunging into the sea from heights up to 30 – 40 metres. They spends most of their life at sea.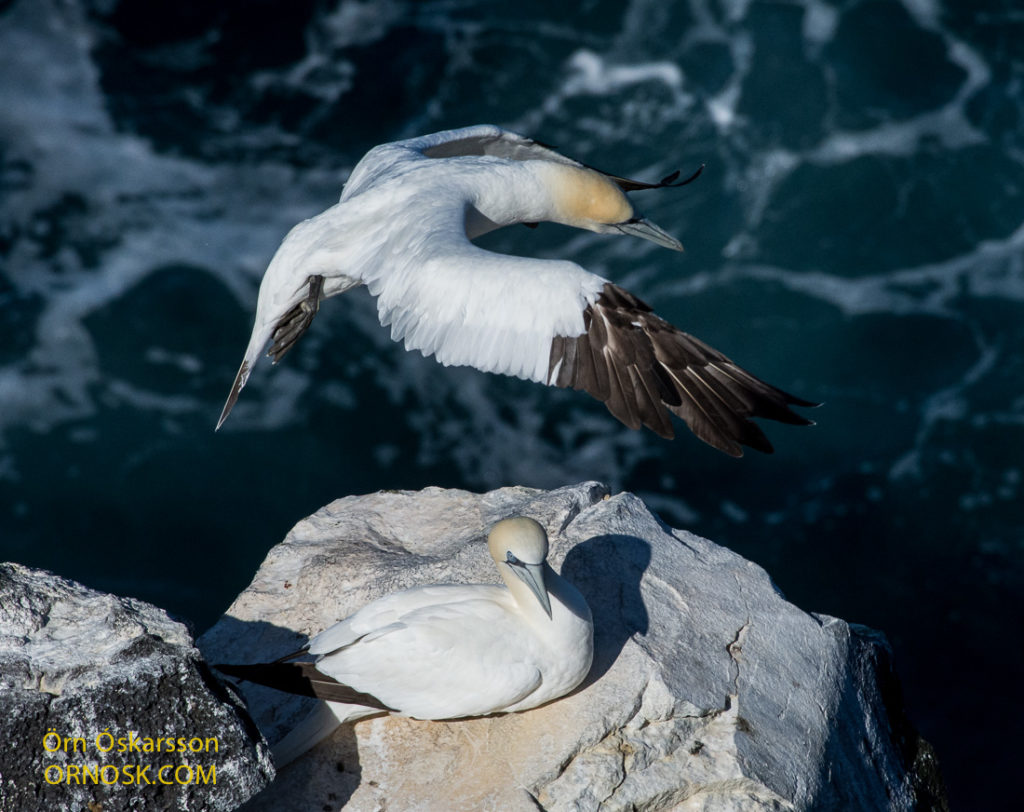 Gannets don't reach maturity until the age of five. They breed in colonies by coasts and islands and usually lay only one egg.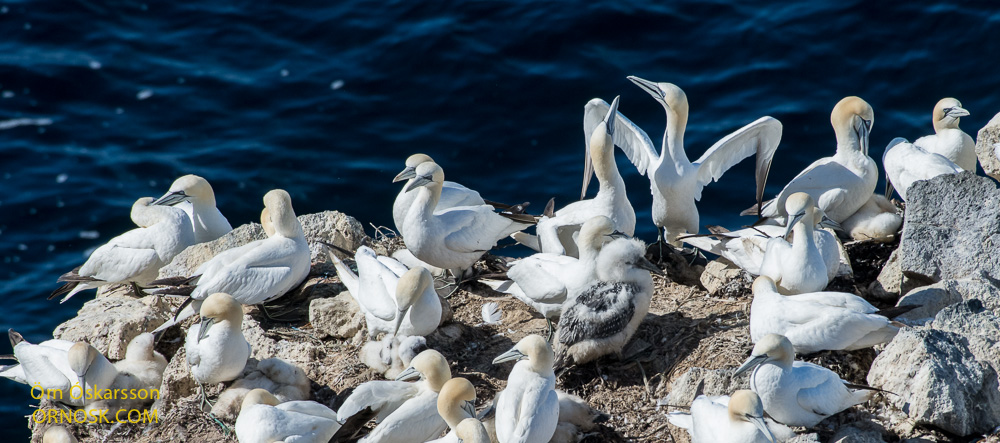 Iceland's second largest Gannet colony is at Stóri-Karl and Skoruvíkurbjarg in Langanes Peninsula. Stóri-Karl is a bird rock in the sea beside the cliff. These pictures are taken there.