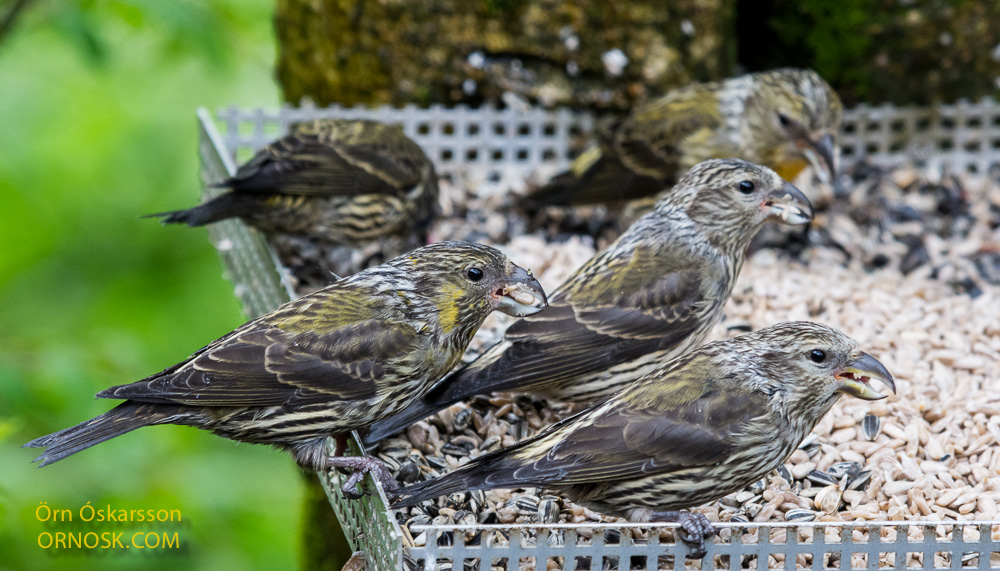 The Common Crossbill's breeding this spring has gone exceptionally well. Groups of chicks with grown ups are on the move and have been seen in many places. The weather plays a part in this fruitfulness and also the availability of food. The weather was good during the incubation time, few bad winds, few cold spells and little rain.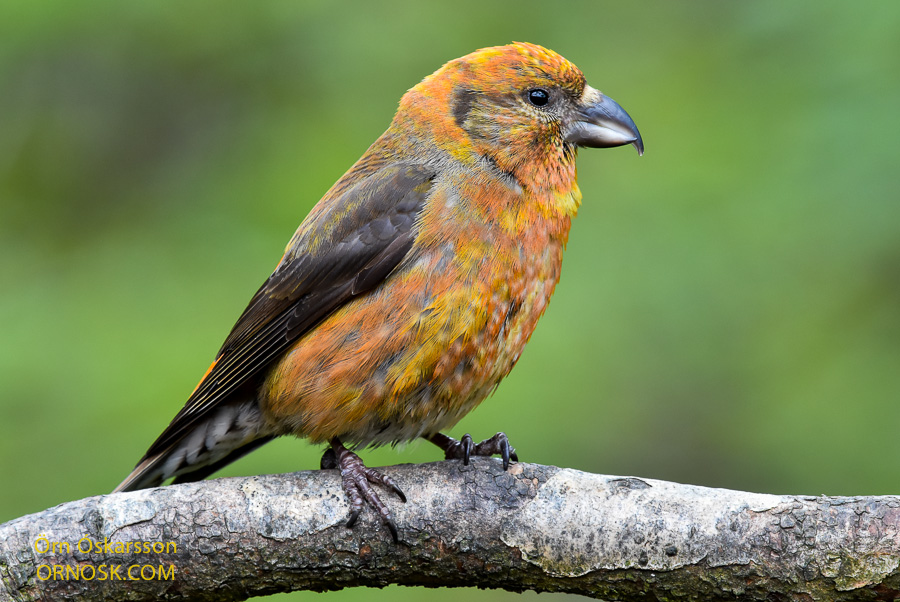 In the last few days groups of Common Crossbills with chicks have visited the garden and eaten sunflower seeds. Today we counted 15 Crossbills, mostly chicks, on the feeding tray. In Grímsnes, not far from Selfoss, 20 chicks along with several adults were seen around a feeding tray. This is considerably more birds than in recent years.
But how will all these Crossbills fare in Iceland?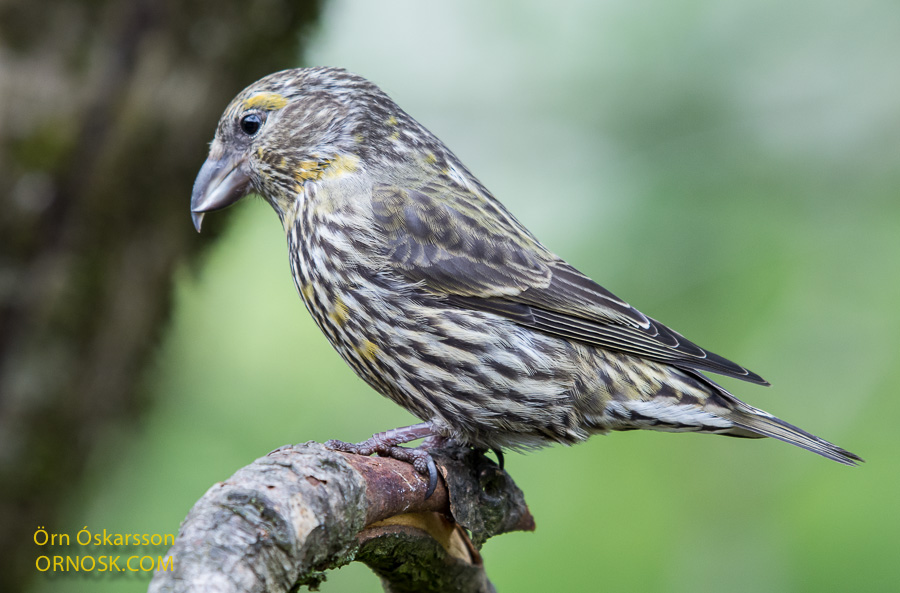 It seems that the future is bright for Common Crossbills. There are indications that it will be a record year in cones and seed development in spruce trees, at least in the southern part of the country.  These cones will mature by the end of July and then Crossbills will turn to eating seed. Until then their menu will consist of insects and perhaps sunflower seeds from visits to "nice" people's feeding trays .