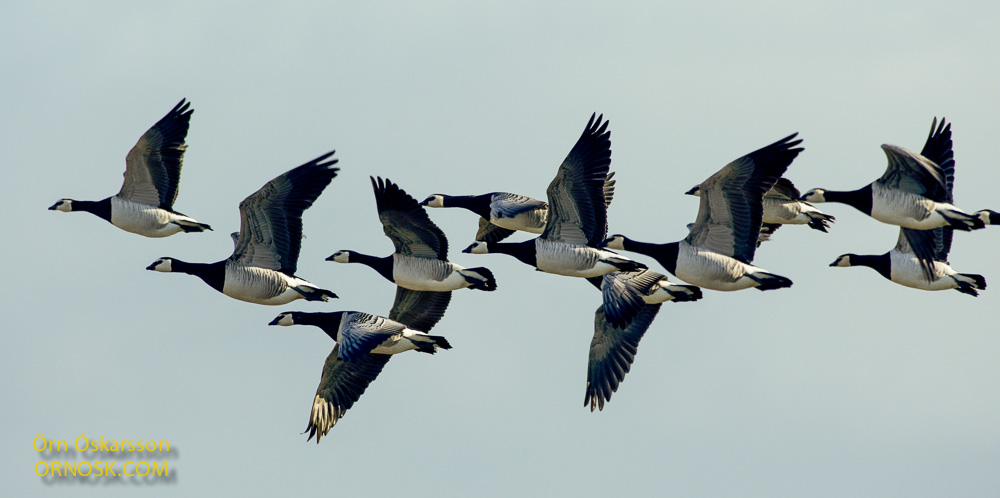 The Barnacle Goose (Branta leucopsis) is a breeding bird in the southeastern part of Iceland.  A big part of the Barnacle Geese that are seen here in spring and autumn however are on their way to and from their breeding grounds in Northeastern Greenland. Their winter grounds are in the British Isles.
The first known breeding of a Barnacle Goose  in Iceland was in an island in Breiðafjörður Fjord in 1964 but since 1988 they have breed in islands in  Jökulsárlón Lagoon and in other places in the Southeast. The Icelandic stock now counts several hundred pairs.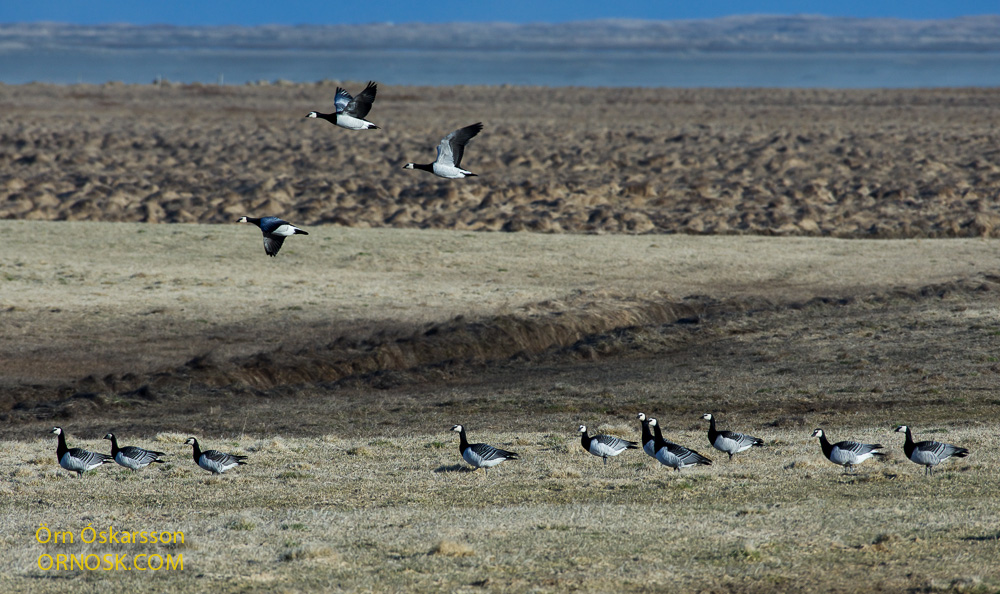 In springtime the Barnacle Goose along with other geese can be seen in meadows in the lowlands, especially in the North. This spring big groups of them have been seen in meadows in the South which is unusual. Possibly some rough northernly winds blew them off course. The photos are taken near Selfoss, South Iceland last week.