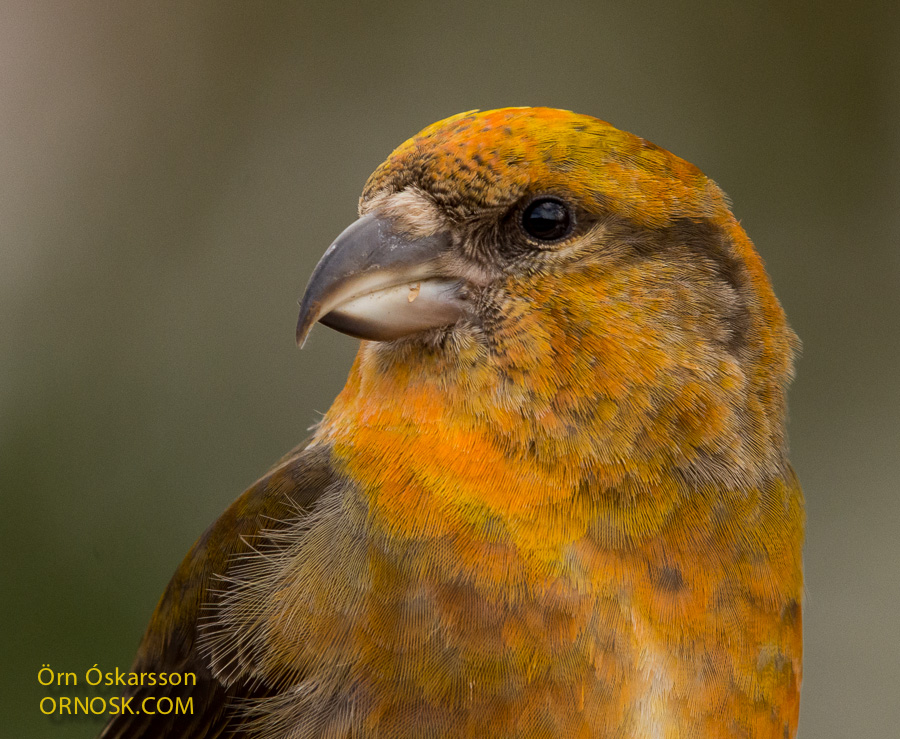 In the last few weeks a pair of Common Crossbills have visited the garden regularly. The male is especially beautiful with its orange and yellow patches on the breast and head.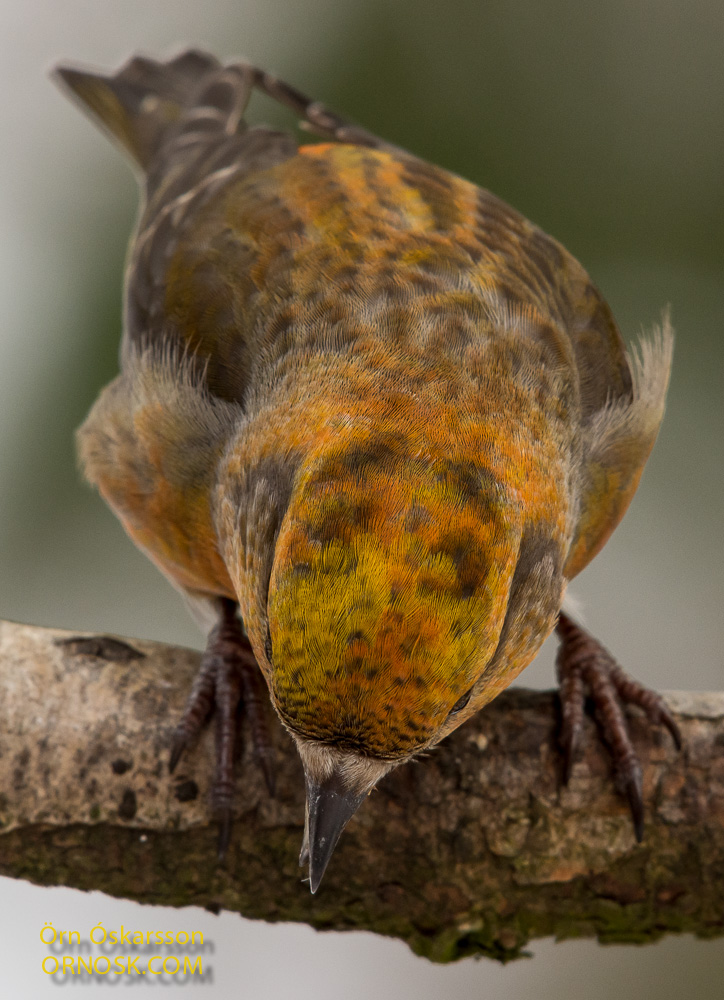 Male Common Crossbills come in different colours of red, orange and yellow. The yellow colour is rare in Iceland and in West Europe but more common in Mid Asia. The colours are due to genes and food.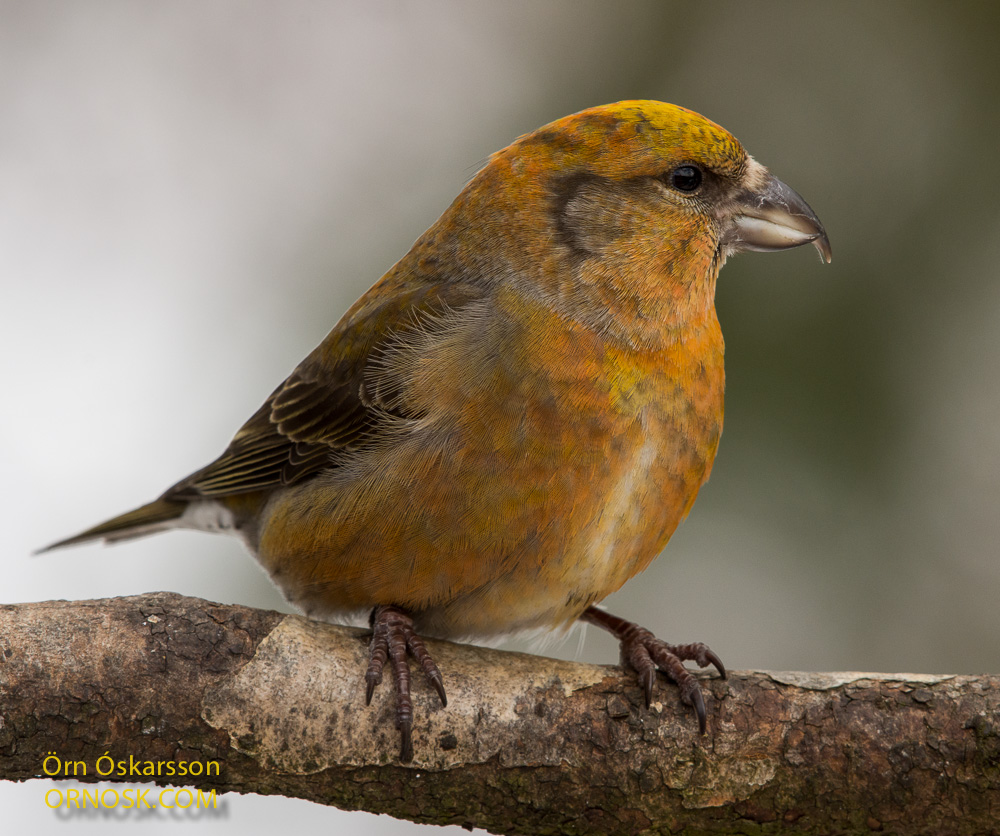 This pair probably bred in Selfoss last spring and brought three young ones to our garden. Now it seems they have arrived in their breeding territory from last year. We are excited to see if they turn up in our garden in May with their chicks.