A Gyrfalcon  was searching for prey by River Ölfusá yesterday. He flew over a flock of ducks and swans. They did not move and most stayed in the water.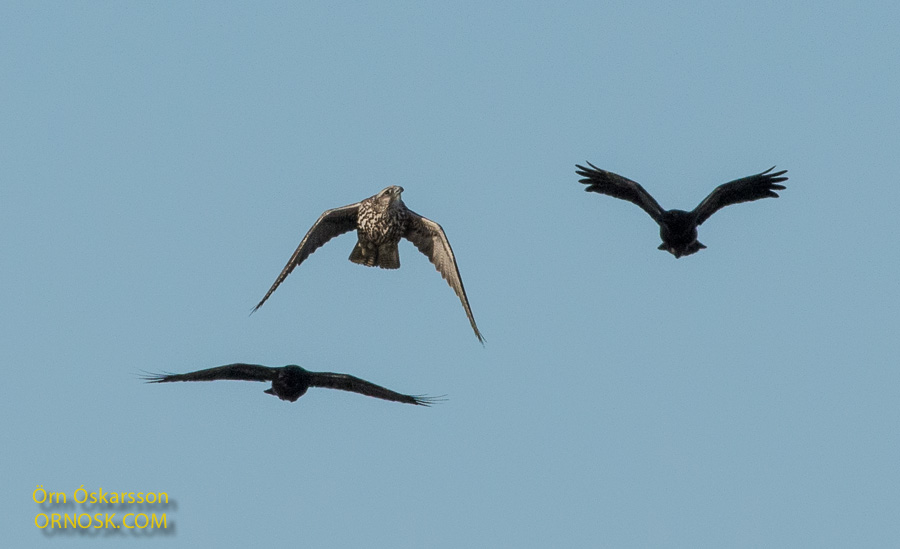 Soon some Ravens came by and chased the Gyrfalcon away.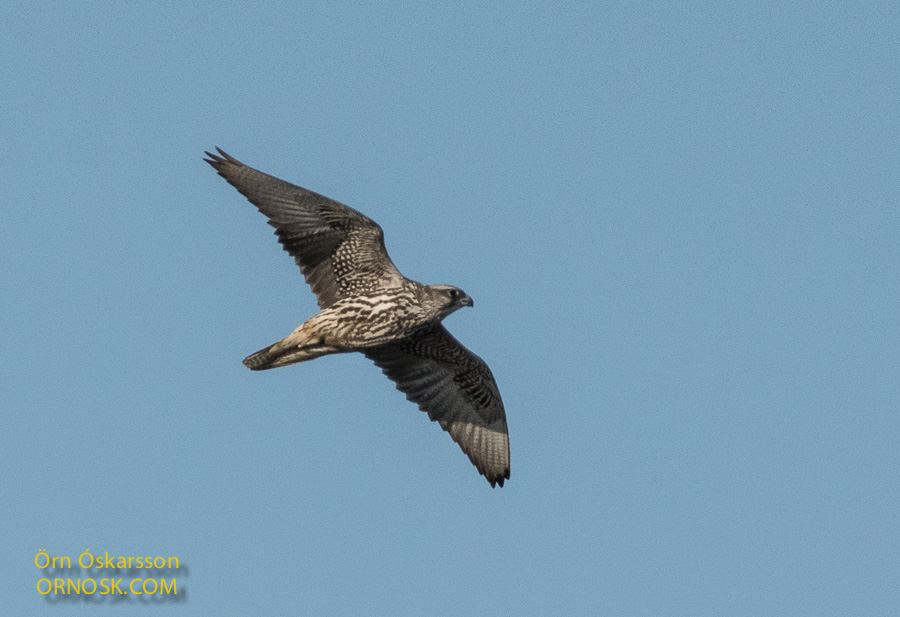 The Ravens are a tough bunch.  This time the Gyrfalcon fled without a morsel to eat.