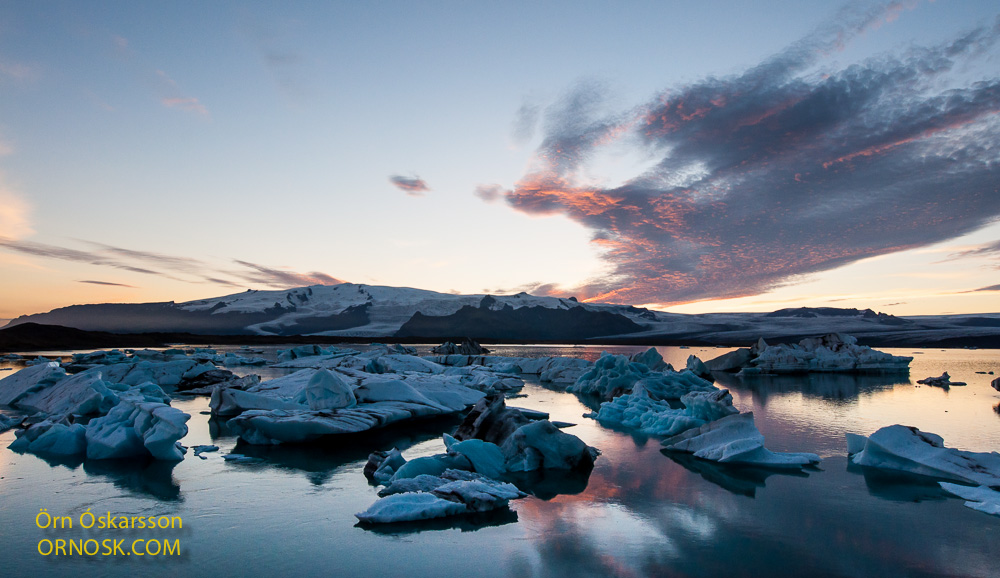 Jökulsárlón, Glacier Lagoon, is in the southeast of Iceland. It is one of the most famous tourist attractions here. Around 200 to 300 thousand people come there every year and several thousand come to see the annual fireworks show.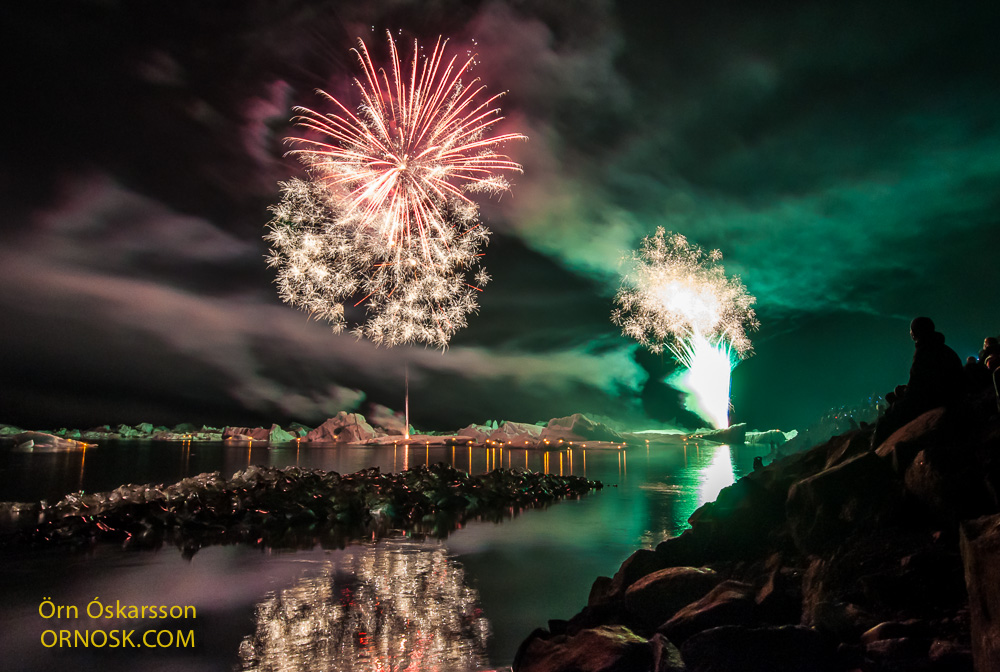 Yesterday was the 16th time this event took place. The fireworks are lit up from the icebergs in the lagoon and light up the the ice and the water, – a beautiful spectacle.  It's well worth the trip there when the weather is favourable.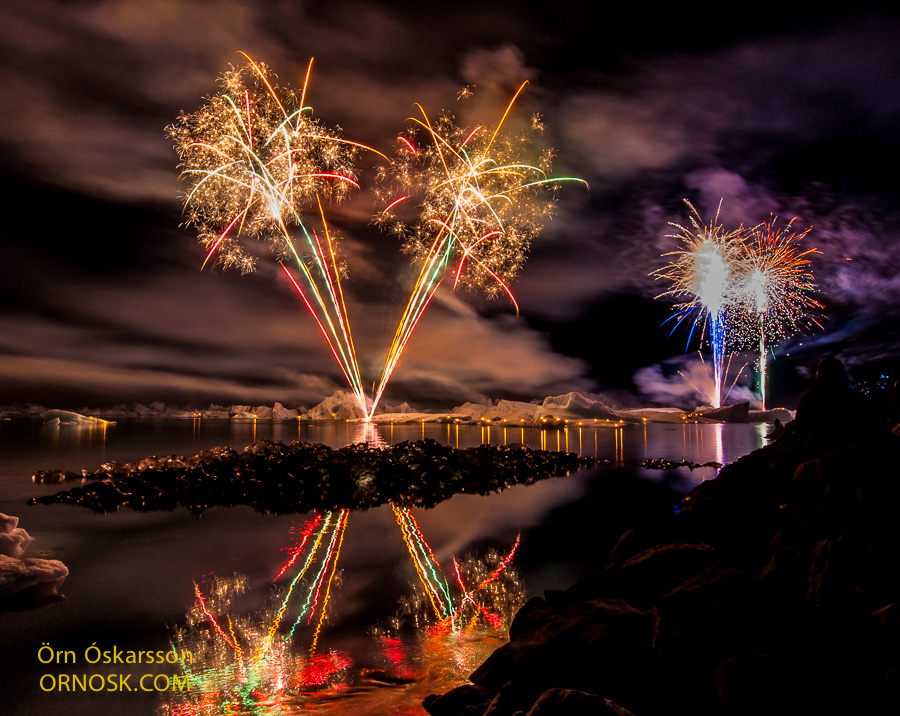 These photoes are from the event in August 2012.