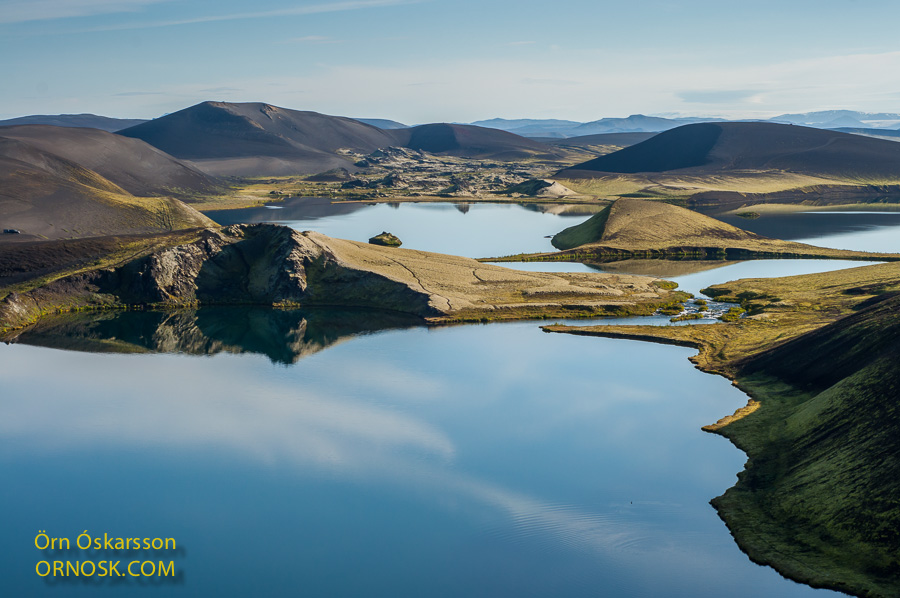 Veiðivötn, Fishing Lakes in translation, is a cluster of lakes in the southern interior. In total there are 50 lakes and ponds in the area.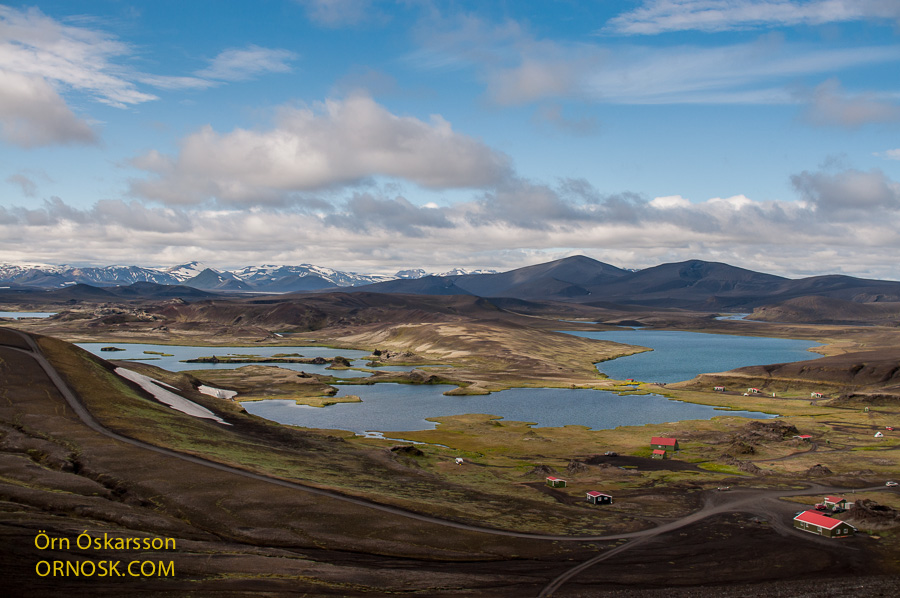 Three species of fish are found in the area: trout (Salmo trutta), char (Salvelinus alpinus) and stickleback (Gasterosteus aculeatus).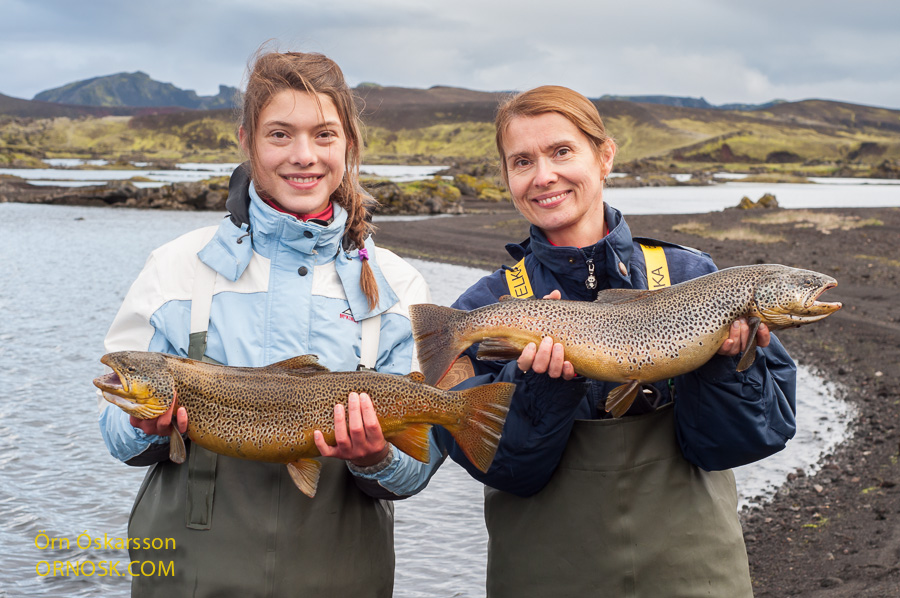 From ancient times trout could be found in the lakes and today it is still in most of them. This trout is unique. Trout of this size and this fat can only be found in a few places today.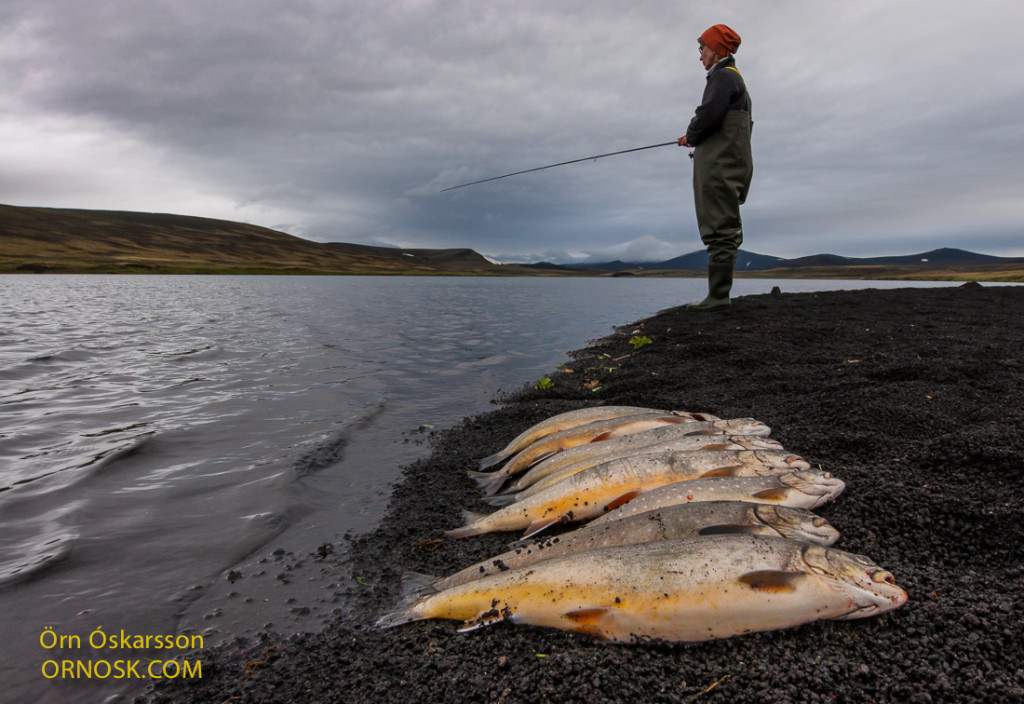 According to genetic research  the trout in Veiðivötn lived in isolation after the end of the Ice Age.  It is rare to find Ice Age trout as little evolved at this one. The trout in Þingvallavatn Lake is of the same species. This trout is very fast-growing and puberty starts later than in trout species that live in lakes in lowlands and in seagoing trout.
Char was first noticed in Snjóölduvatn Lake in 1972 and today char can be found in 11 lakes in the area. Sticklebacks can probably  be found in all the lakes in the area.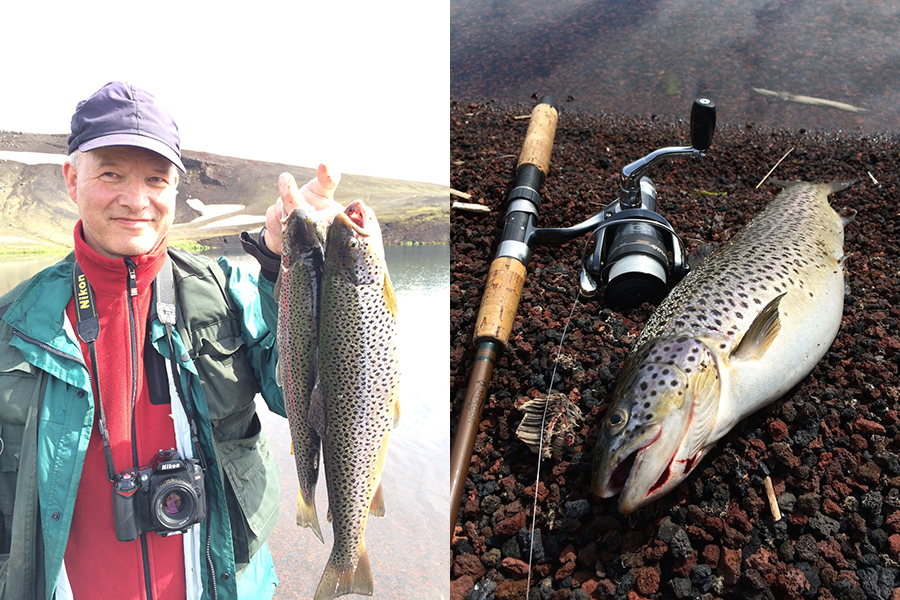 Trout fishing has most likely been practiced from the beginning of settlement in Iceland. In 1965 fishing permits were first sold in the lakes, for two months every summer, from the end of June to the latter part of August. Today fishing permits are sold for the period of June 18 to August 19. In 1965-1980 the number was limited to 20 rods but today the number has been limited to 80 rods. In the last 10 years  20 – 35 thousand fish have been caught every summer.