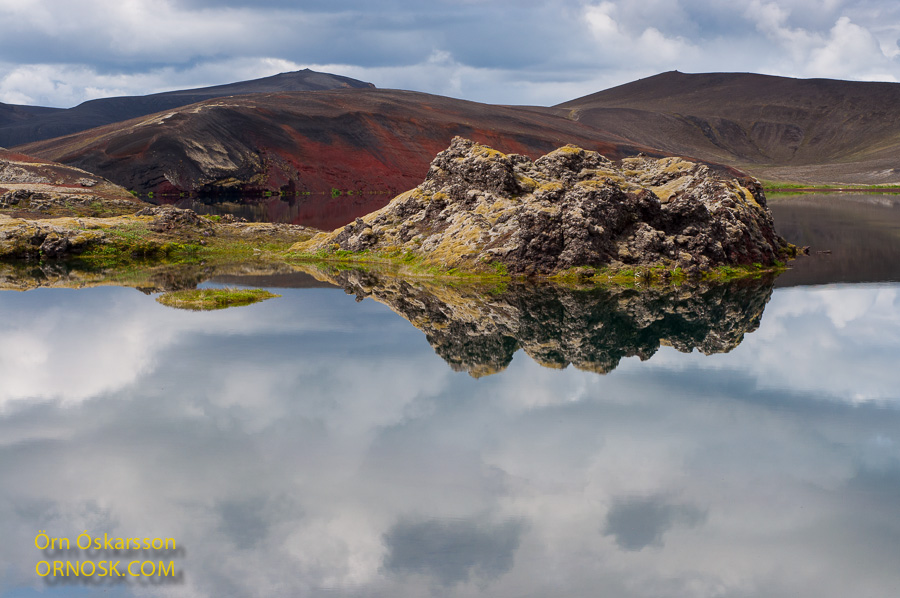 The Icelandic weather is very changeable, to say the least. In one day we got a selection of different weather in the southern interior, Veiðivötn, Fishing Lakes. There was  sunshine, rain, hail and snow. The weather was still and sunny in the morning.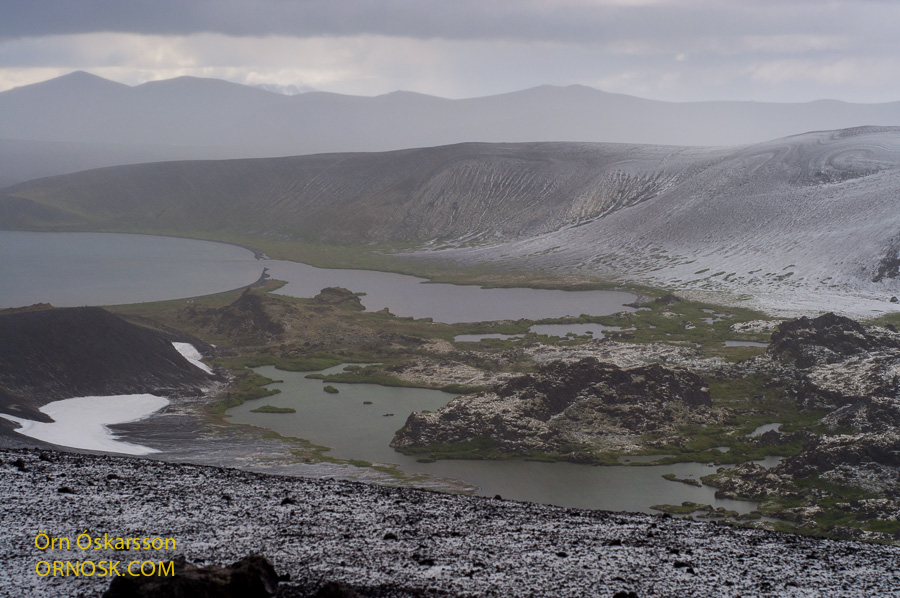 At midday clouds rolled up with hail, snow and rain.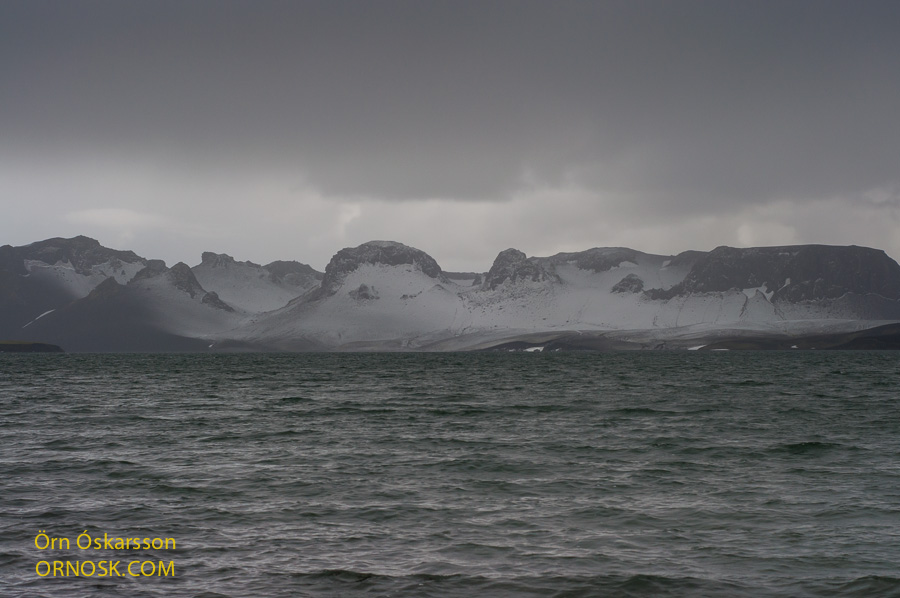 And in the afternoon the sky was adorned with a beautiful rainbow. The Icelandic weather is seldom boring.