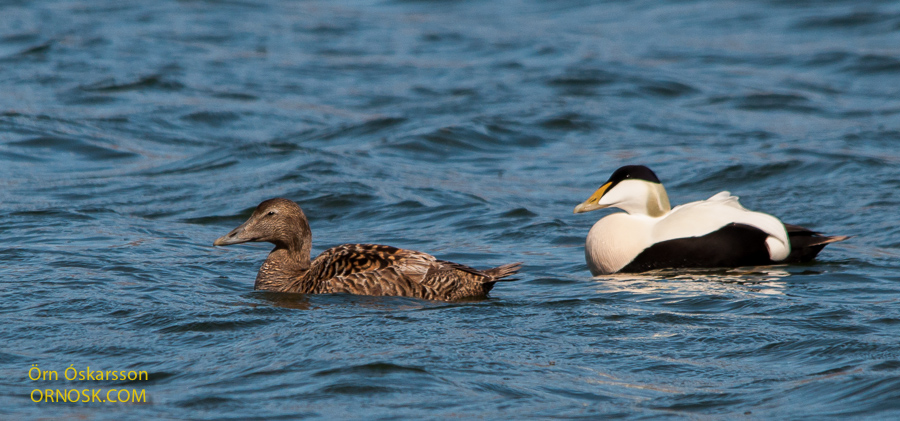 The Eider (Somateria mollissima) is a sea duck and common in Iceland all year round. In the winter time it stays in the ocean around the country. In summer it nests near the shore but ventures up rivers in a few places.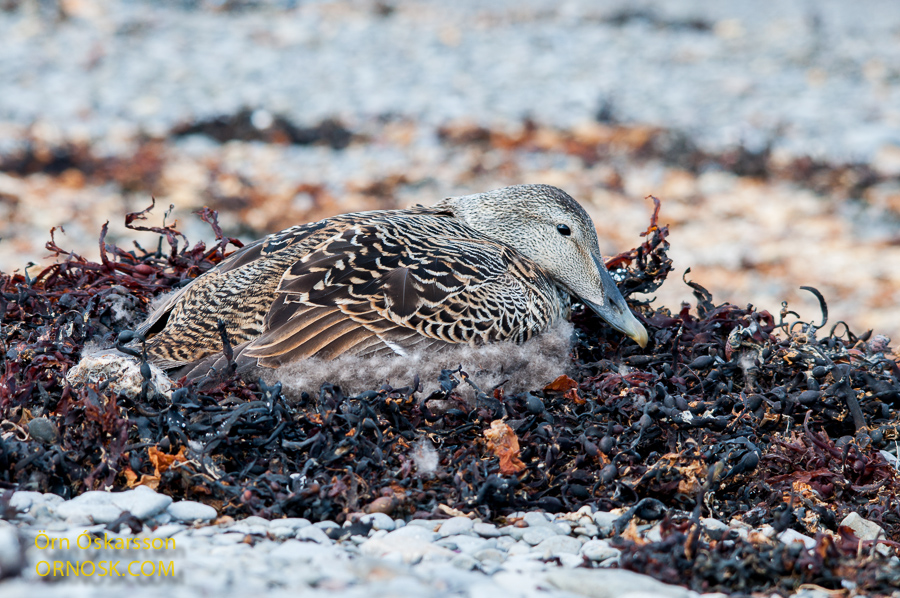 The Eider is famous for its down which is used in pillows and duvets. The eiderdown is gathered manually from the nests, usually in June. When the bird leaves the nest for a few minutes  the farmers gather small amounts of down from the nests, replacing it with dry soft grass. Care is taken not to disturb the nest and shortly afterwards the bird lies down on the eggs again.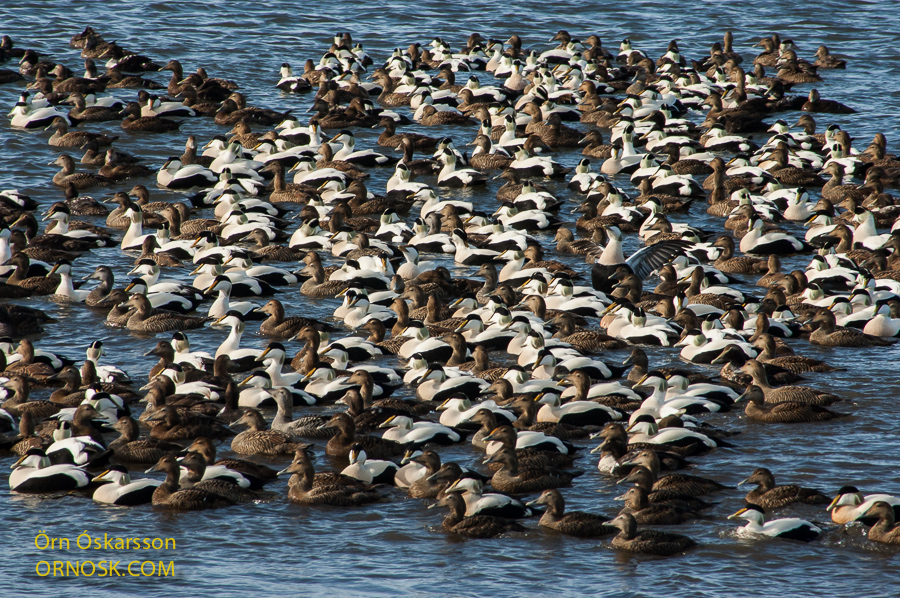 The Eiders live in colonies and the Eider farmers carefully protect the flocks that choose to nest on their land and the birds return each year.