Last weekend we went bird watching down to the shore, a 15 minute drive from Selfoss down to Eyrarbakki. Lots of birds caught our eye on the way but here are a few of them.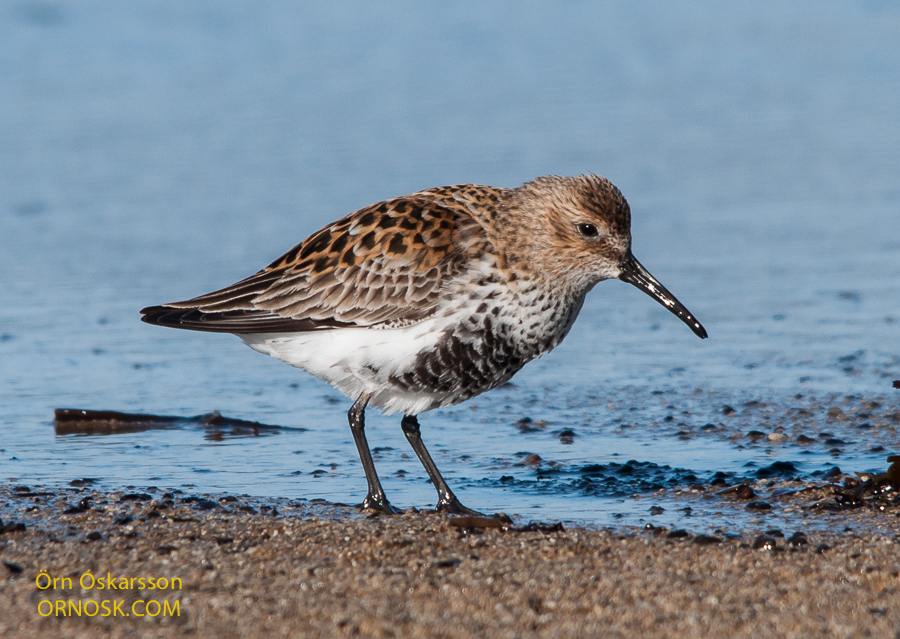 This Dunlin (Calidris alpina) was on the beach with Ringed Plovers and Sanderlings, the only one of his kind. Most of them do not arrive in Iceland until May.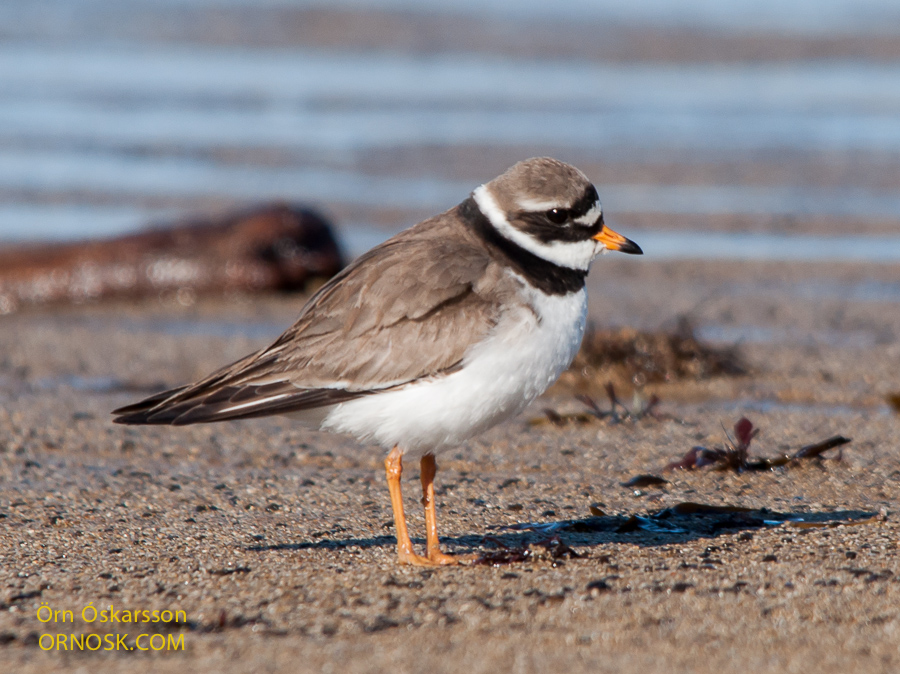 Lots of Ringed Plovers (Charadrius hiaticula) were on the beach, chasing the tide as it rolled in, probing the sand for small animals. They have started to arrive in Iceland but most of them come in May.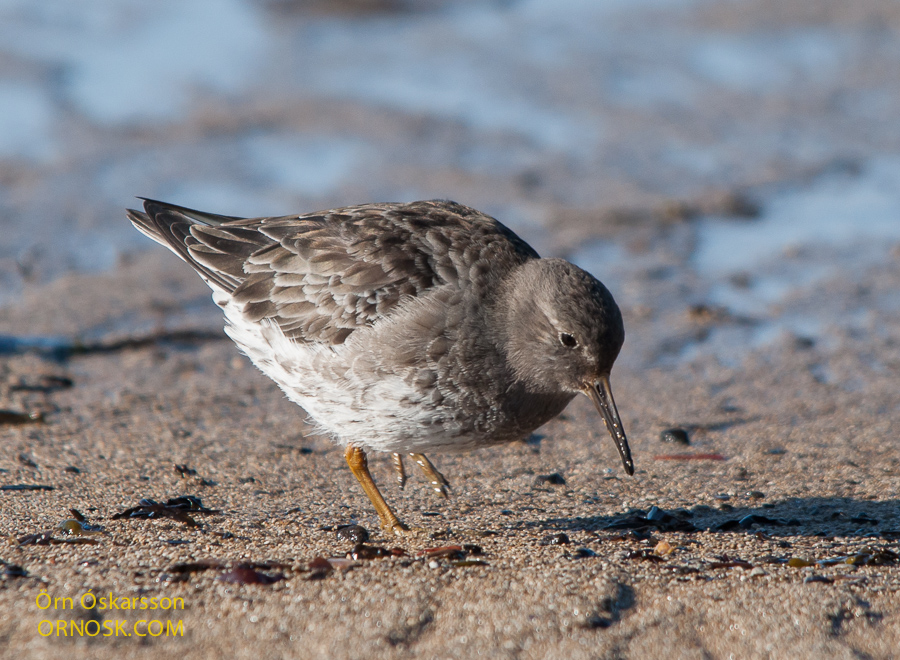 There were also a lot of Purple Sandpipers (Calidris maritima) but they stay in Iceland the whole year, near the shore in winter and in the interior in the summer time.