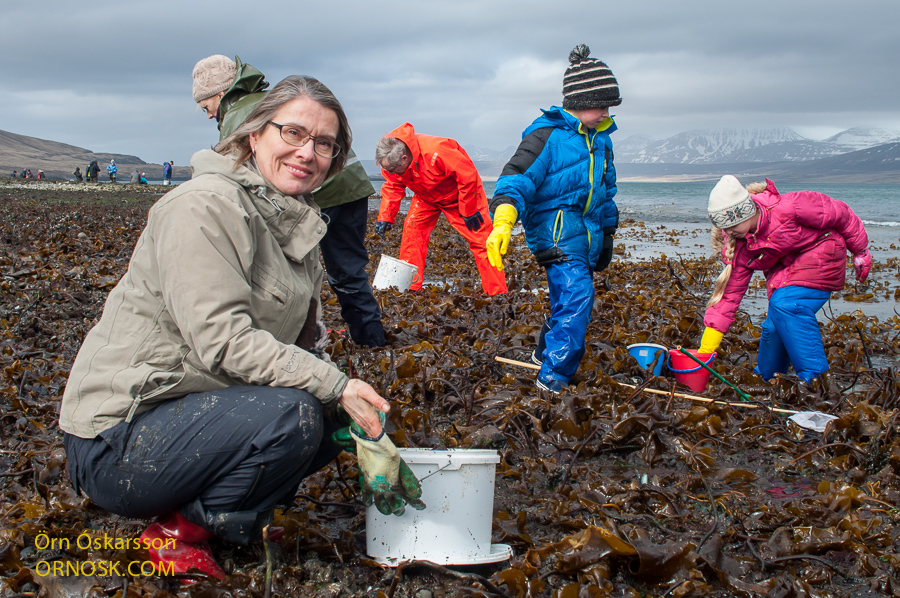 April is a good month to go mussel picking but next month it is the mussels' breeding time and also it will be too warm. There are a lot of things to take into consideration when picking, cleaning and cooking mussels. Here is some info from an American blog; The Solo Cook.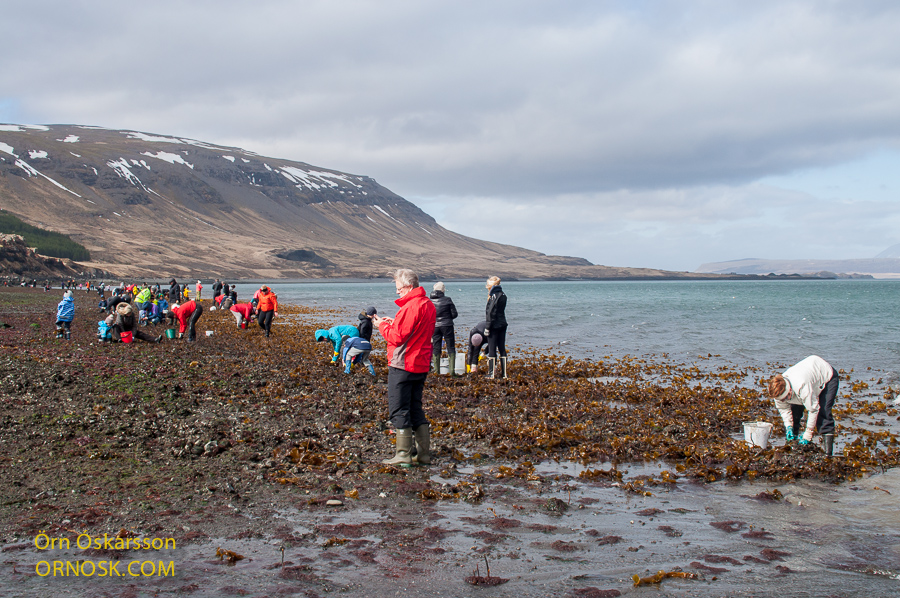 Today we took part in an event organised by The Icelandic University and The Iceland Touring Association. More than 100 people joined in a trip to pick mussels. It was a wonderful day and everyone seemed to enjoy the beach and the weather which was much better than expected.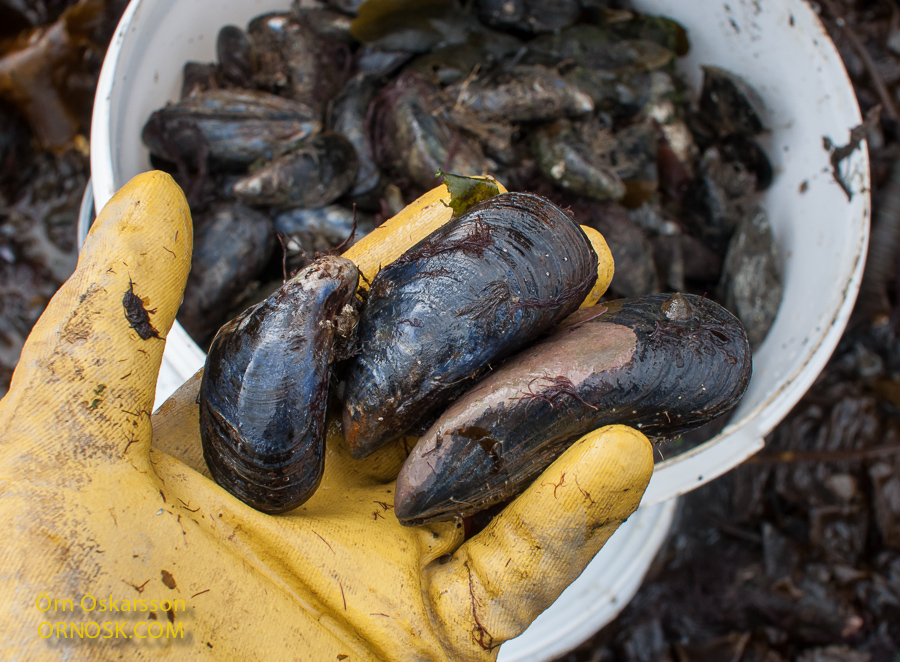 In Iceland you do not need to get a license but in some places the beach is private property.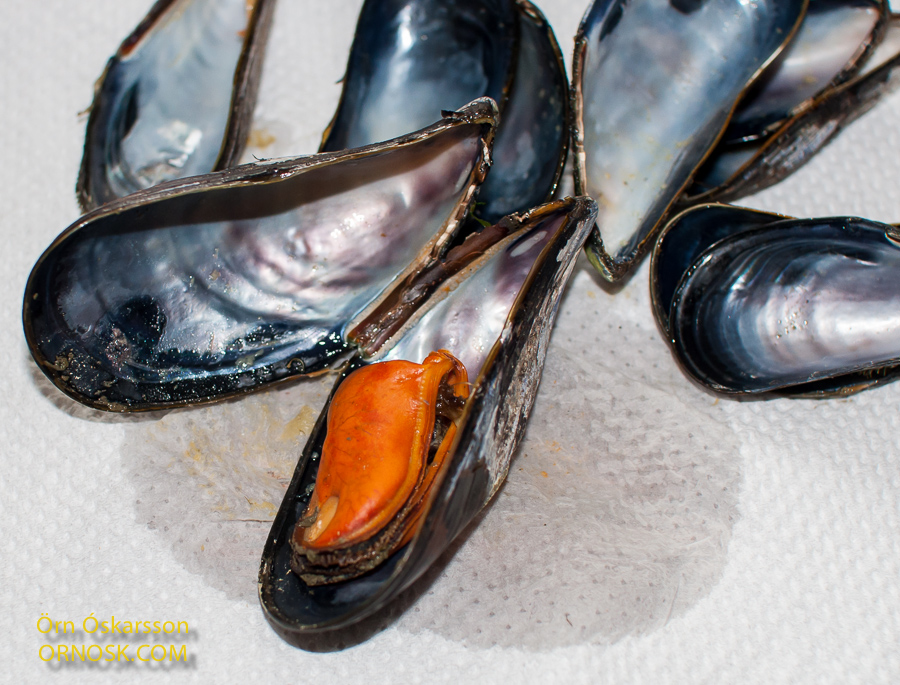 These were steam-cooked and eaten straight from the pot. It is difficult to describe the taste of mussels but to say they taste like the sea is the best I can do.