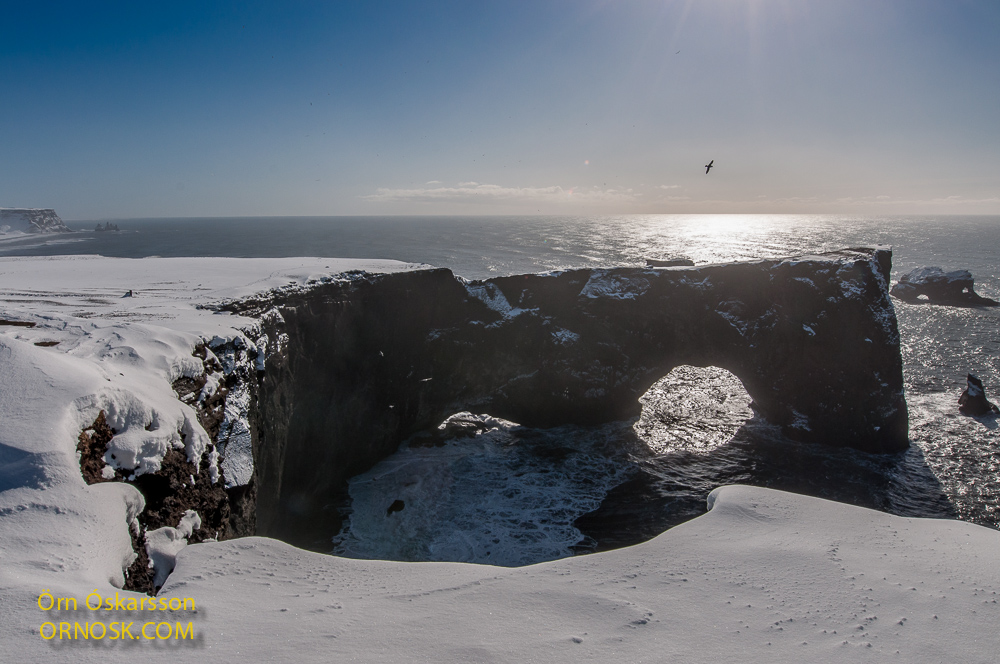 I had the day off from work and decided to make use of the beautiful weather. The clear blue skies and snow covered ground gave an excellent opportunity to have an outing after the dark and cold winter.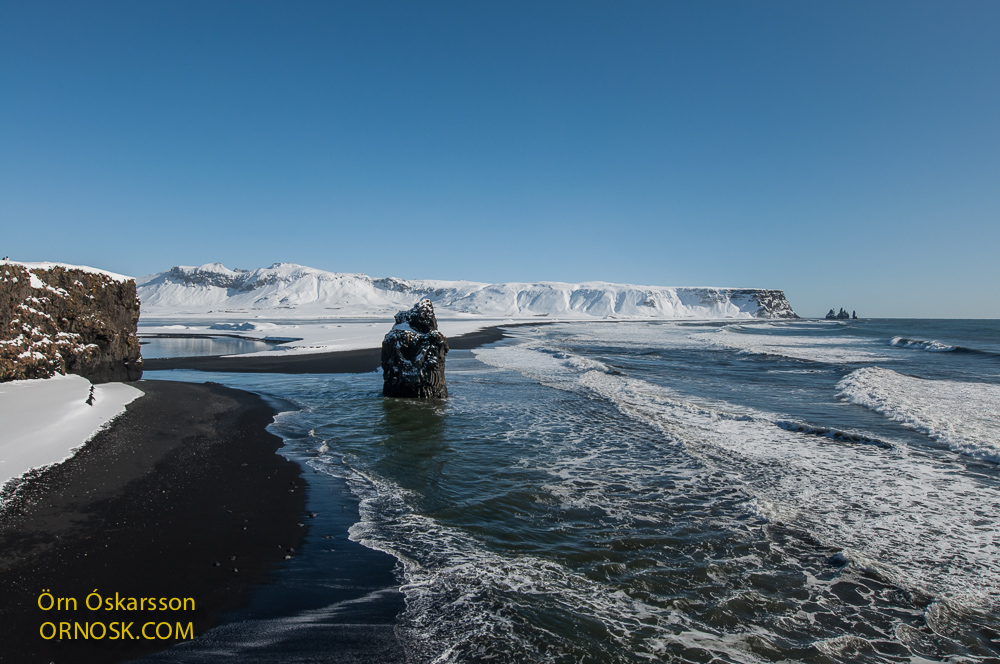 Here are a few photoes from yesterday taken in the South, in Dyrhólaey. You can see the Atlantic Ocean and Dyrhólaey, which is almost an island, jutting out to the sea. Now there is a road so you can drive there even when the tide is in. The view from this cliff island is magnificent and to the east you can see all the way to Reynisfjara and Reynisdrangar, out in the sea.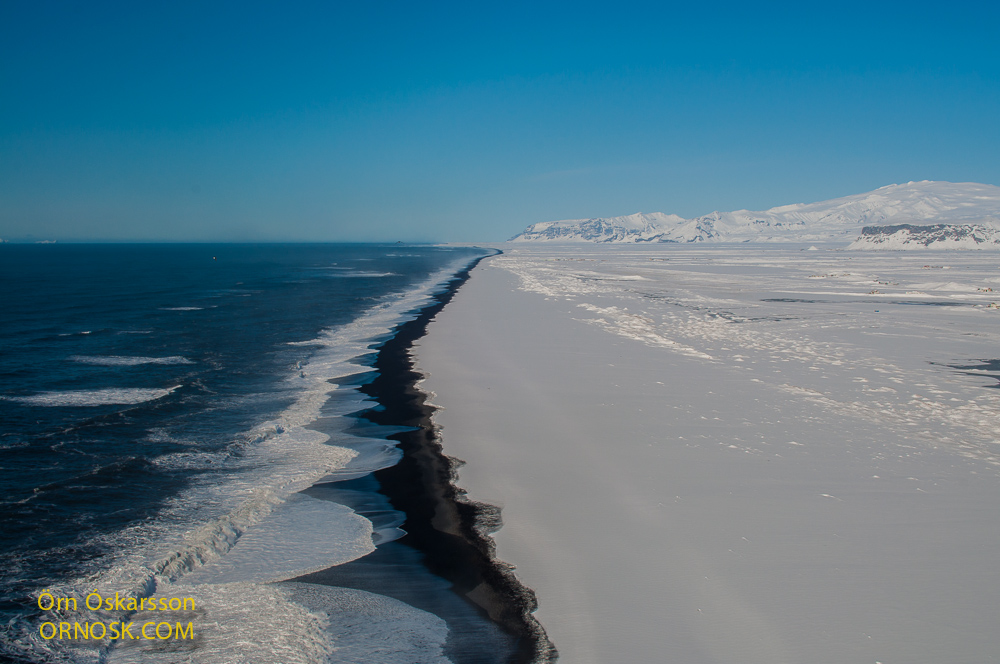 The coastline seen from Dyrahólaey to the west.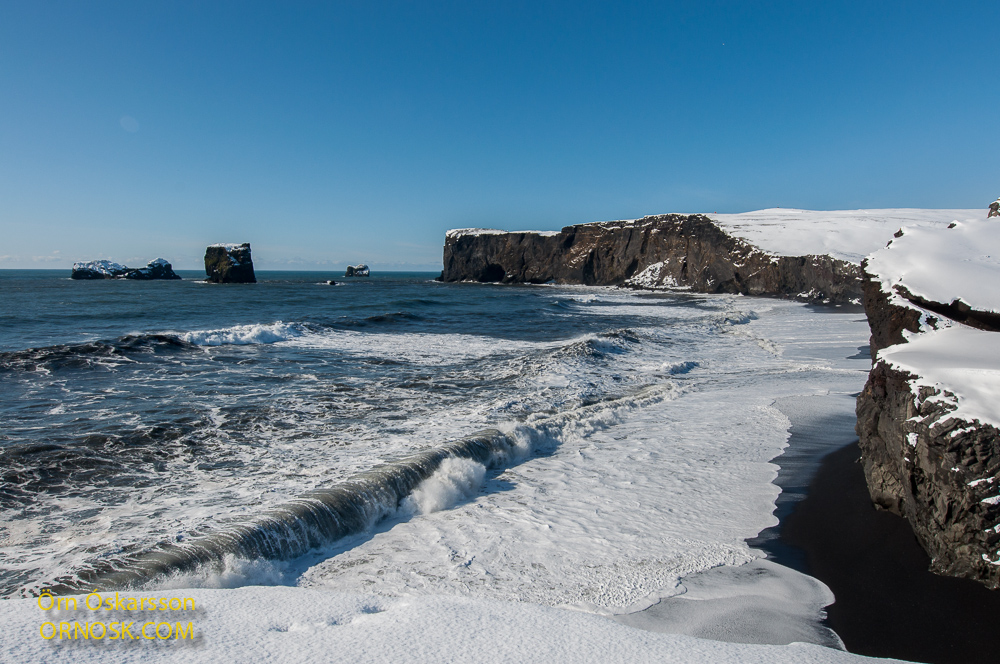 The waves reach the coast, view to Dyrahólaey.