The Shelduck (Tadorna tadorna) is a new breeeding bird in Iceland. The first known breeding was recorded in 1990 in Eyjafjörður, North Iceland.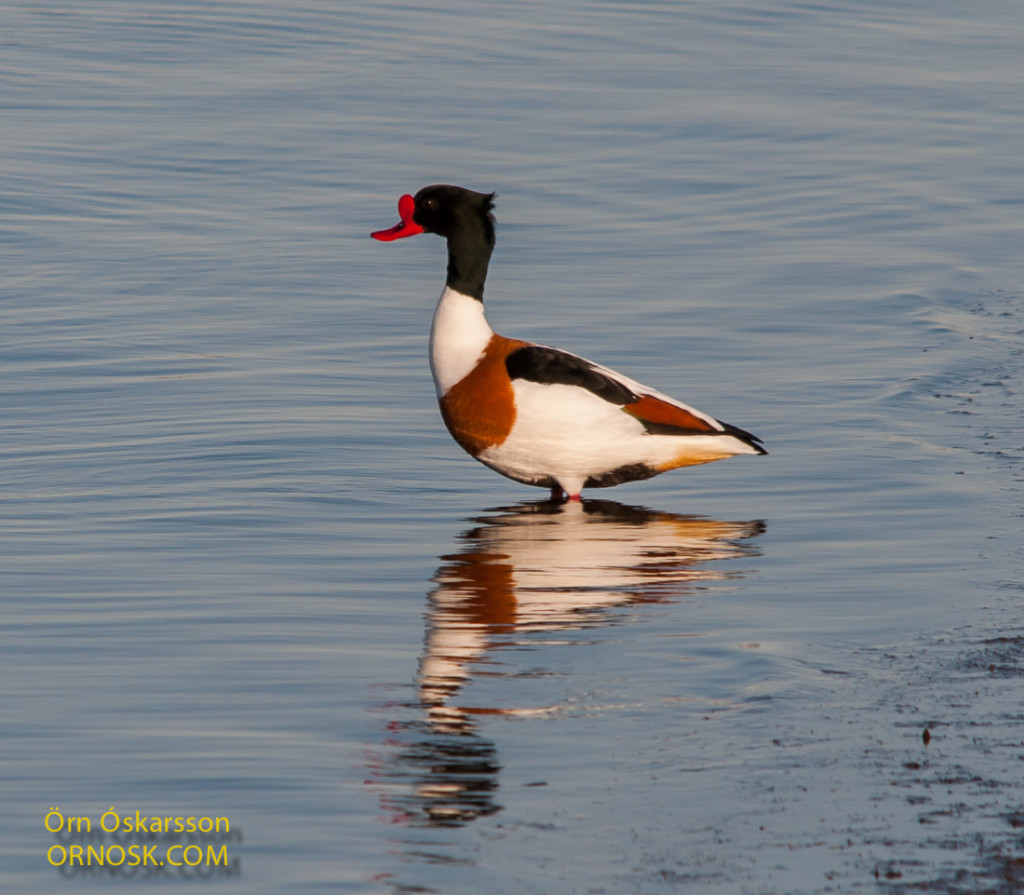 Shelducks were first seen by the river Ölfusá  in Selfoss about 10 years ago. They have slowly been increasing in numbers and last spring 16 Shelducks were spotted by the river near Selfoss. They are seen on the river every year with their chicks but nests have never been found.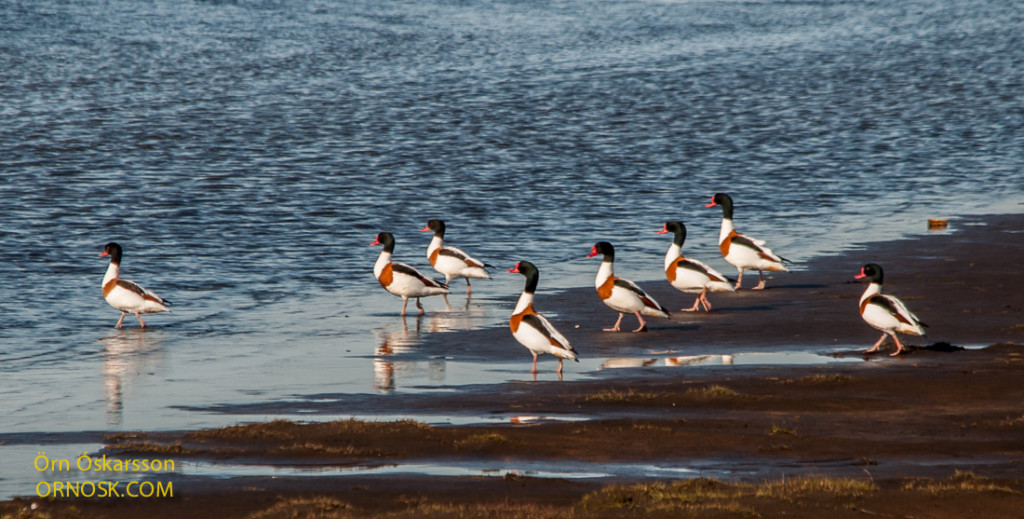 Photoes taken by the river Ölfusá.