The Merlin is the most common predatory bird in Iceland. They prey on small birds, mostly feeding on Meadow Pipits and Snow Buntings. Sometimes they even manage to catch Starlings and Redwings.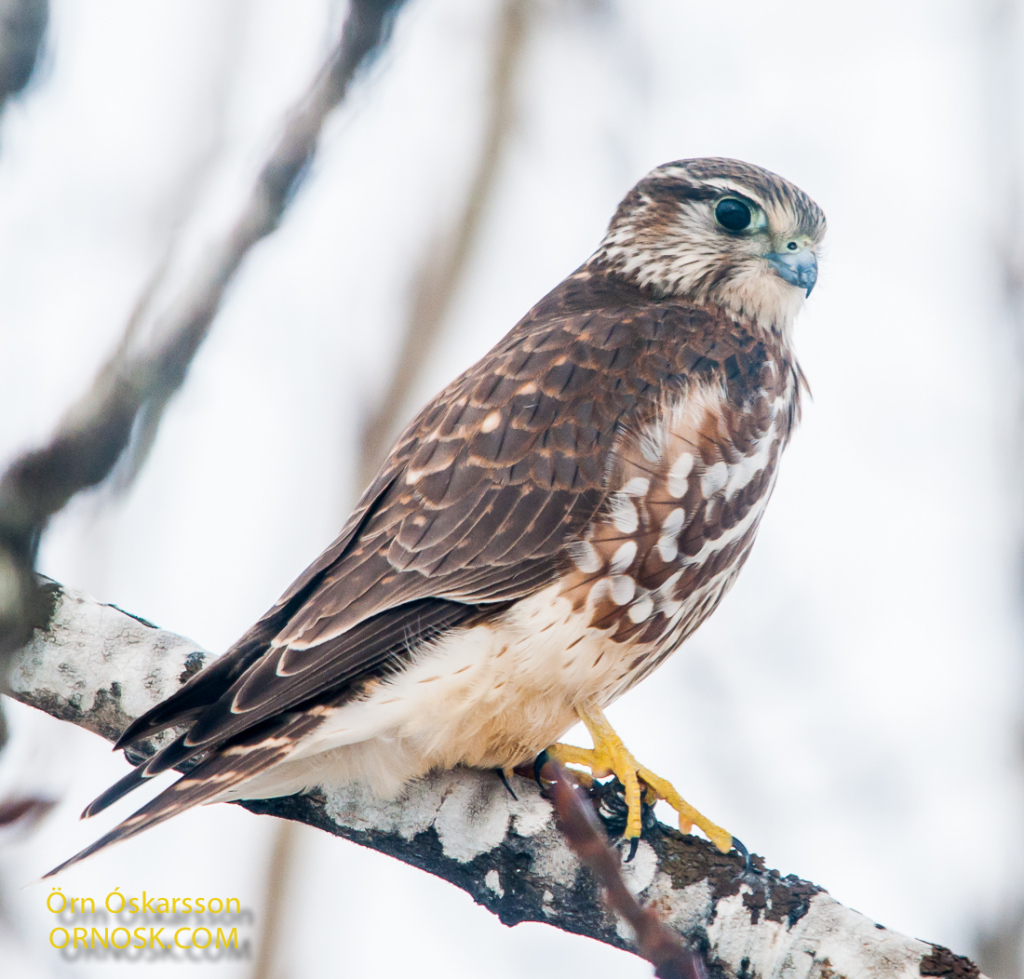 Most of them are migrating birds and go to West Europe for the winter. There are always some that overwinter here and they follow the flocks of Snow Buntings that come into towns for food in the winter time.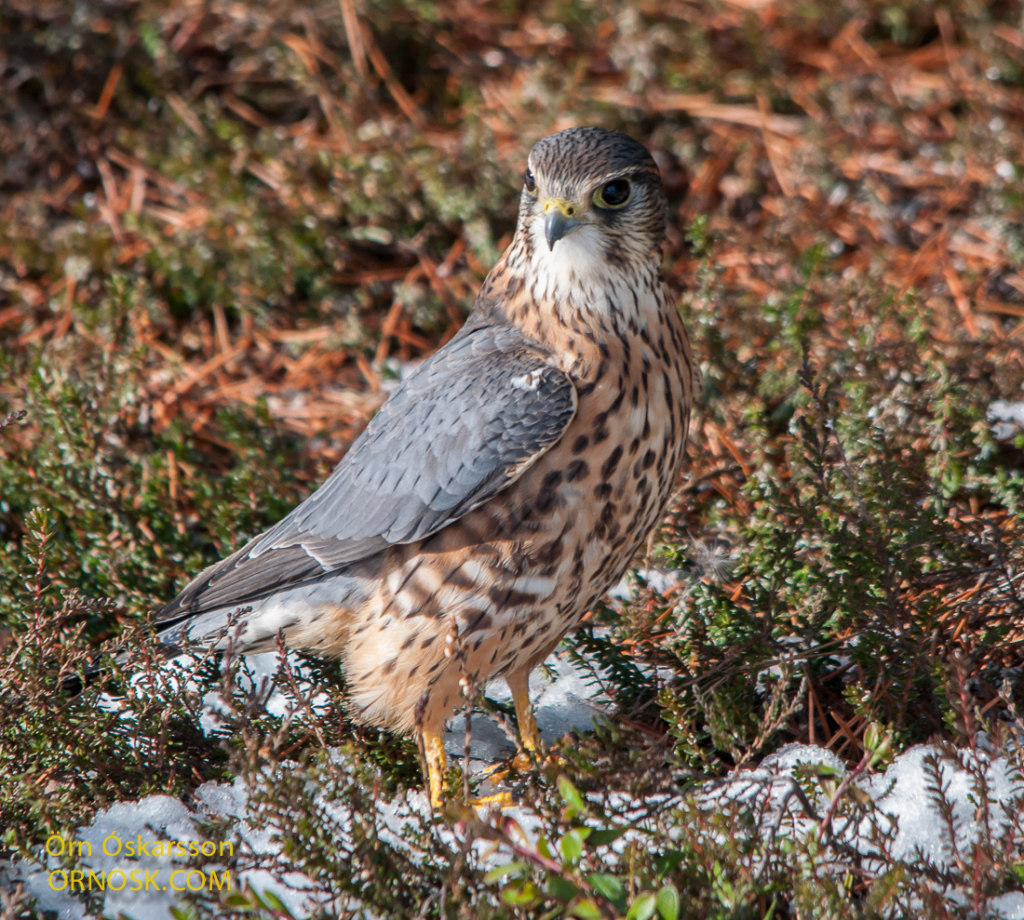 In the last few days they have been daily visitors in the garden, both males and females. Although it is always sad to see them catch their prey, one can not but admire them for their agility and beauty when they fly low between the tree trunks.