The Snow Buntings arrived in town today. They prefer the open fields in the highlands but when it gets colder and the snow covers everything, they come in huge flocks.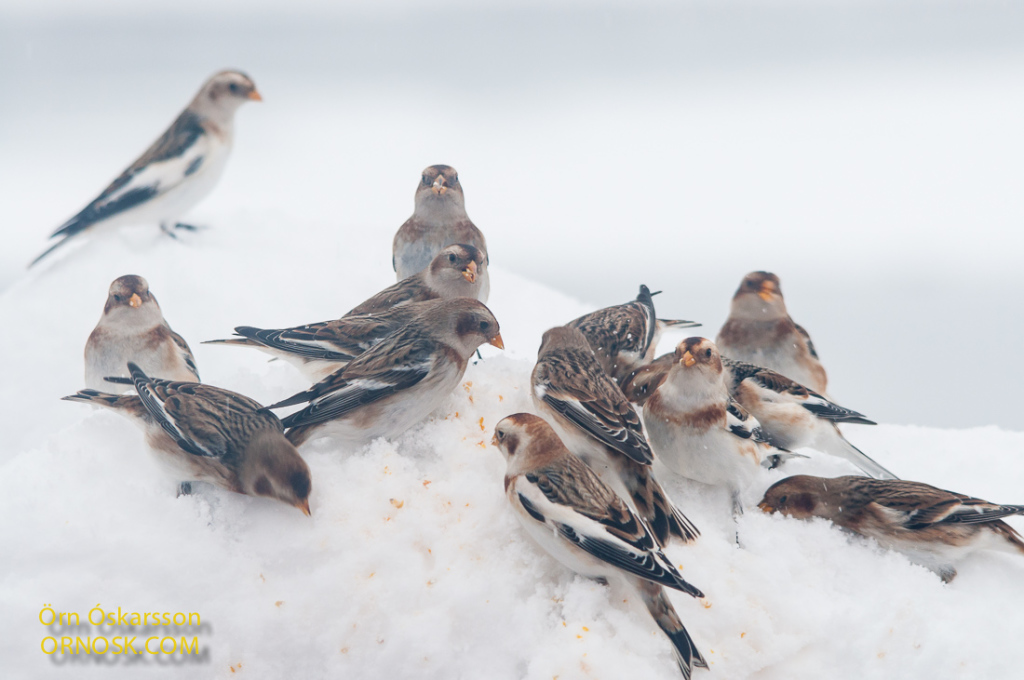 They change colours with the seasons. In the summer the males are white and black but in winter they are browner and darker. Beautiful birds but because there are so many of them people tend to take little notice of them.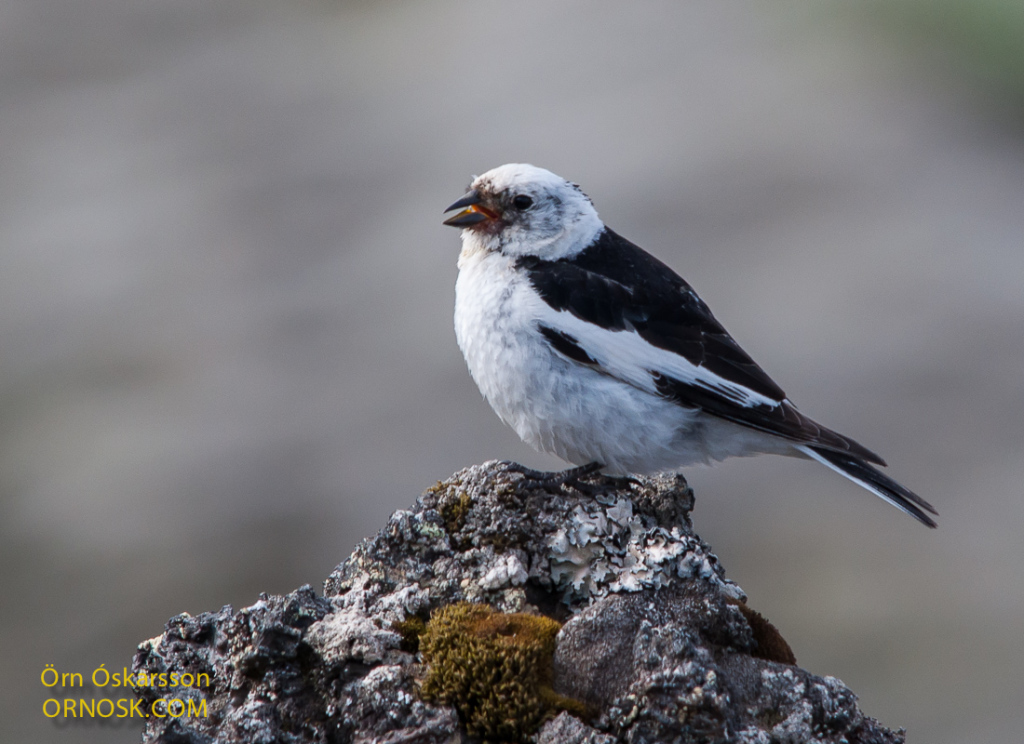 In Iceland the Snow Bunting is called Snjótittlingur similar in meaning to Snow Bunting but in the summer it is called Sólskríkja which means the bird that sqeaks in the sun, Sun Bunting. The song of the male is very vocal and high and the Sun Bunting is the symbol of the highlands.